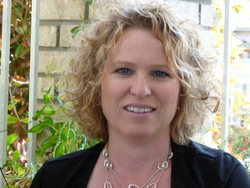 Susan Hogarth

Surrey, British Columbia
Life Coach, Spirituality Coach, Relationship Coach
ACC, ECPC, NLP
I help women gain calmness and freedom from the sleepless nights, overwhelm and frustration from everyday life. If your ready to step into your magnificent self please join me in my online classes.
Details

Surrey, British Columbia V4N4R8
Gender: Female
About Me
My name is Susan Hogarth, I am a ICF Certified Coach, NLP practitioner, Your Life - a users manual Instructor, Sacred Gifts Guide, SENG Parent Group Facilitator and Reiki Practitioner.
I truly love what I do and am passionately committed to helping moms live a fulfilled passionate life by standing in their strengths and learning about their life's purpose.
I would like to offer a free 30 minute complimentary coaching call, at the end of the call we will both decide if working with me as your coach is the next best step for you.
Reviews
9 reviews (5.0)
Discovering my gifts has allowed me to be my most healthiest, most energetic, creative and vibrant-self. I am able to use my discovered gifts to transcend ordinary human abilities and expectations to extraordinary abilities to benefit others.

Lori C
Taking your course when I did really helped to get us on the right track. I hope that you are getting more parents to sign up for the course.

Gail, Port Coquitlam
"Discovering Your Gifts is one of the greatest parenting tools of all time. A parent's greatest dream for their children is for them to be happy in life. Imagine knowing how to nurture your child's gifts so they choose a path in their journey of life that allows them to live and work in their gifts. Priceless!"

Lori, New Mexico
I "Discovered The Gifts Within" about a year ago. I had just started a new job and was interested to find out which gifts I should focus on. After completing the questionnaire and coaching session with Susan, I found that my strengths were organization, leadership and being solution oriented. Being aware of my strengths has allowed me to keep myself on track and complete my goals in a more efficient manner. I have found that I am able to complete more in a shorter period of time than I did in the past as I am able to recognize the areas where I excel. I am also able to engage others in helping me to achieve my goals.

Cindy
I found the Course of Action to be beneficial to me in many ways. My job is very very busy and I found I was getting overwhelmed as I was just not able to "catch up". Through the Course of Action, I was able to change my thinking to focus on what I have completed rather than what has not been completed yet. I also took the course because I was wanting to work on some relationships. The course helped me to be open to other people's realities and helped me to see things from other perspectives. Now when things get tough, I do start to work through the 10 Commitments and find that I am able to find out what is lacking so that I can fulfill that need and move through the roadblock that I am experiencing. Thanks so much!

Cindy F, Coquitlam BC
I sincerely want to thank you Susan for all the new insights that you have brought to my life. You cannot believe how much it helped me to understand previous and current relationships, brought awareness to old patterns that I can now break, and mostly create even more confidence in myself. I had an idea of where I wanted my life to go before this course, but now I am acting on it. I feel supported, light, empowered, and accomplished. I really believe that everyone should go through this program as every human being deserve to know how to live in their gifts. It would make this world a whole better place "to be" and "just be". Namaste,

Katrine, BC
We are born in this world happy, peaceful and joyful and also to fulfill a purpose in life. As we get older, "life" (stories) takes over and we lose sight of our true purpose and start feeling "lost" (victim state). We then start searching for that authentic peaceful place again. I was at that place before I met Susan. For many years I have read many inspirational books, watched powerful movies and attended many workshops and seminars, and for a while I feel really good but it does not last. After having taken "The Course of Action" with Susan, I feel that I have been re-introduced to the secrets and habits of living a happy, peaceful and authentic life through the insights I have learned. I now know that "I am OK" as I try to stay on the "Bright Train" and BE in my "Observer State". I am not only beginning to live that authentic life I craved for, doing what "I REALLY WANT", but I am able to help other people to live fulfilling lives using the principles I learnt through this course. Thank you Susan and to all my team members for their unconditional support and guidance – I value you all a lot! God bless you all!!

Parviz
Here goes: It started out as a whisper, I could feel my life needed change but didn't know when or how. Susan asked me to join in with a group of friends to take The course of Action, which focuses on Permanent growth and transformation, what did I have to lose. It was Session 8 that absolutely brought forward a transformation of who I had let myself become. The question posed was "What are you afraid of?" Funny enough I had been asked by 2-3 close family and friends within the week prior the very same question. Something was trying to open my eyes to possibilities through acknowledgement, change and growth, but how did they all know that I was struggling with this at the very same time I read chapter 8...it was time. I spent the whole evening with my husband opening up to the things I feared that were holding me back. At one point in our conversation I had a light bulb moment, I realized I didn't have to be afraid anymore, that everything always works out! And as I embraced that thought, I felt the tightness in my chest release, and my breath exhale. I was "Free!" I talked with Susan a few days later, and shared with her my experience. I let her know how much this chapter changed my life, and of the gift she had given to me. Thanks, Susan XOXO

Kerry D, Surrey BC
Since this whole "Course of Action" adventure and your support, I have only ONE VOICE now...I believe in me, my talents and make things happen, regardless of fears, obstacles, lack of this or that....I just go for it and just do it, no matter what !and I keep smiling rain or shine... I also noticed that miracles works when you are open to the Universe as well.. and it seems that the Course of Action is well aligned with the stars... I am not too sure how the law of attraction works, all I know is my training, the Universe and my dreams are in alignment...same direction, same spirit! Thank you...

Dalila
The Smart Way To Find A Coach

1 Describe Your Goals

2 Get Matched

3 Free Consultations
Find My Ideal Coach Now