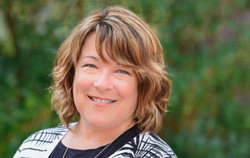 Susan Jordan MBA MSOD PCC

Delaware
Leadership Coach, Career Coach, Executive Coach
ACE, CBC, Hogan, DISC, GTCI, Team Effectiveness
I coach mid-career professionals that are unhappy with their career trajectory. They are successful but unfulfilled in their work and unsure of what to change. I help them get clarity + take action.
About Me
Member- Forbes Coaches Council
As a professional coach, I provide a confidential, safe space to listen to your aspirations, thoughts, and struggles. Through the coaching journey, your potential is unlocked. I provide resources and tools and invite action steps to shift your mindset and behaviors to support your goal achievement.
I am a coach who helps mid-level leaders uncover what's holding them back and gain career trajectories. I disrupted myself and left the corporate world to inspire change. As a coach, I've worked with leaders in Fortune 500 companies, such as Google, Facebook, Salesforce, Deloitte, Warner Media, and Fidelity, to advocate for themselves, get promoted, find a role aligned with their values, and be inspiring leaders.
My corporate experience was as a finance executive in hospitality, venue management, entertainment, and sports. I observed many managers promoted into leadership roles without the support to upgrade their skills from "doer" to "leader." There had to be a different way. I became a coach that speaks the language of business.
• Coaching Experience – over 160 clients and 1700 coaching hours
• Education - MBA and MS Organizational Development and Leadership
• Topics – Leader Development, Executive Presence, Time Management, Adaptive Communication, Cross Functional Management, Manager to Leader, Setting Boundaries, Managing Up, Advocating for Self.
I'm INTUITIVE, THOUGHTFUL, CREATIVE, EMPATHETIC, AND ENGAGING
Through self-discovery and skill development, I support my clients in gaining clarity around what motivates them, identifying perspectives and mental models, and taking action on the professional growth they want to see.
RESULTS - Reclaim your Power!
Increased self-awareness
Confidence in communication
Shift mindset
Improve strategic thinking
Create executive visibility
A career that brings you joy and energy
Reviews
7 reviews (1 verified) (4.86)
My experience with Susan was very positive! We clicked right away, and I always looked forward to our sessions. Our work together has helped me learn new ways to deal with, and maybe even thrive, in a very challenging job situation. It has also provided the structure I needed to discover and learn more about my motivations and needs, and think through my career goals. I particularly appreciate her style, which reminds me of the best teachers I've known, the ones who tailor their approach to their students' needs. She encourages me to drive what we cover in our sessions, and we decide together what homework will be most helpful for me. I feel like I've come a long way in just 8 sessions, and I have Susan to thank for it!

Linda Huff-Paul
I would highly recommend Susan's coaching services for anyone who is looking for help in becoming more strategic in achieving their goals and building real action plans. She combines her extensive coaching skills, personal business experience, and targeted assessments as needed to provide extremely useful insights, effective direction, and is genuinely a pleasure to work with.

Brian
When I started coaching I was overwhelmed with everything I needed to do. I just began leading a new team and struggled with time management. As a result of coaching, I've been able to focus on tasks that will improve my output and help me lead my team in the right direction instead of reacting to every situation. With increased confidence in myself, I have significantly moved a project forward with very complex interdependencies and convinced senior management of the best path forward. I have learned the importance of setting clear messaging for projects.

Mindy
I was working 10-16 hours a day in my consulting firm. No matter what I couldn't seem to get ahead with constantly worrying about what other people think. I've grown to understand and acknowledge how often I am doubting myself or thinking negatively about a potential outcome and where I am causing additional stress to myself by deferring tasks and letting them build up. I was able to let go and delegate a lot of what I was going myself, and work less. I'm better able to support my team through difficult circumstances.

Kristin
I developed skills to make it easier to handle difficult discussions as I practiced some and prepared for them with my coach I approach decision making differently with more confidence and assertiveness.

Ester
Working with my coach, I've learned more about myself, and am taking more of a leadership approach rather than a doing approach I've received honest feedback, helpful insights, considered alternative actions, received great information resources to support the journey I've created more work-life balance and increased m problem-solving skills for the organization, especially in light of the current global pandemic.

Kathy
I've become a lot more clear about my likelihood and interest in staying with my current organization. Coaching has helped me to confirm my feelings on this. I've grown to understand and acknowledge how often I am doubting myself or thinking negatively about a potential outcome and where I am causing additional stress to myself by deferring tasks and letting them build up.

Jessie