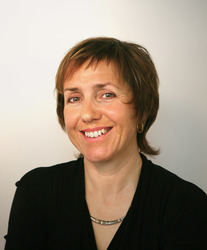 Susan Kuepfer

Engelberg, Canton of Obwalden
Leadership Coach, Career Coach, Performance Coach
BA
I coach leaders who want to step up their own leadership or their team's/organization's performance, navigate successfully a job transition, or simply feel less stressed, more balanced & joyful.
About Me
I love to work with outstanding people, to help them and their teams be more successful in whatever they do and who they are. As each person is unique, I like to develop a unique approach to each client. So, I bring skills, tools, approaches from many different domains into my coaching practice.
I am Scottish by birth, American by education, Swiss by love. For more than 20 years I had an outstanding career in a multi-national company, with about half of those years in leadership roles. At the ripe old age of 43, I decided it was time to change my life approach, and I started on the journey from leader to coach and I have been lucky to coach and support many outstanding people from all walks of life, through my coaching, leadership skills workshops, e-learning courses, and team coaching engagements.
Reviews
Susan doesn't have any reviews yet.