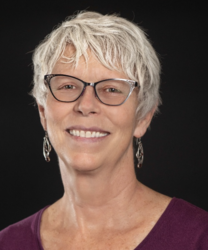 Susan Young

Kingston, Ontario
Life Coach, Spirituality Coach, Leadership Coach
Mindfulness Certification, Mindfulness & Trauma, Masters of Adult Education, Professional Certified Coach, International Coach Federation member
I coach women and men who are ready to make changes in their lives. I guide my clients to realize their personal vision and set clear goals to reach for a happy, health life.
Details

Kingston, Ontario K7M 4M1
(613) 650-7906
Send Message
Visit Website
Hourly Rate: $100 to $150 Canadian Dollars
Gender: Female
About Me
As an advanced Mindfulness teacher, I bring personal lived experience, solid expertise and academic knowledge to our coaching sessions. Together, we hone in on creating a personal vision and guiding you to reach for your goals.
• Are you ready to create your personal vision of your life?
• Are you ready for significant life change and need guidance?
• Do you need to regain a sense of purpose and passion?
• Do you need increased focus about choices and directions?
With advanced training in Mindfulness, Mindfulness & Trauma and a Masters of Adult Education in Transformative Learning, I provide personal experience and expertise grounded in research to support you to create the life you want to live.
I have travelled through my own transformative life journey of deep change and know that each moment we can make different choices.
By building on the knowledge you already have, you can begin the transformative journey to create a new future for yourself.
Imagine a life infused with balance, serenity and increased happiness.
Over my 25 years as a professional, I have worked with a wide range of people and have provided skillful, solid support. I'll guide you with profound compassion and deep listening through the changes you long to make. Create results that last.
• Transform your life
• Increase balance and happiness in your life
• Change your approach to specific issues
• Grounded in solid research
• Build on what you already have
• Receive compassionate guidance
• Results that last
Together, travel this life changing transformative journey to make changes that you yearn for in your life. One step at a time.
Reviews
7 reviews (5.0)
I'm so glad that I followed through on life coaching with Susan. I have started this journey. In many areas of my life I have been able to make the changes necessary to feel more alive and connected. I have lost 25 lbs. with your coaching and felt guided and respected throughout the process. Thank you for all the help you have offered, and for your willingness to listen to what I needed.

Linda B., self-employed, Toronto, ON
Personal coaching helped me to lead a life more focused and with more passion. With Susan's guidance, I have developed more commitment and clarity about my values. I continually return to our time together and re-visit her direction and suggestions

F. S., Professor, Kingston, ON
Susan coached me through some tough transitions in my life and helped me to manage with dignity and grace. Her coaching skills were solid, she was steady and she helped me to really understand my values and priorities. Each time we met, I learned something new about myself. The practices in between were sometimes hard for me but when I persevered, I really noticed the changes that I could make. I learned to manage work issues more easily, but also personal relationships too.

Marion K., Researcher, Kingston, ON
Working with Susan has been tremendous. She was gentle and compassionate yet very skillful at helping me focus on priorities. She is a great listener. I learned how to trust the whole coaching process and her interesting, creative ideas that were designed just for me. I really feel heard, and that has been key to my trusting the coaching process. I learned a tremendous amount and was so glad that I worked with Susan. Totally worth the cost!!

Alexander G., Administrator, Toronto, ON
I am seeking to transition from a career as a professional with an established public image to a life that focuses more on my personal life and interests. Susan was able to create for me, through visual imagery, ways in which I could understand my present situation and what form might represent my new path. This was supported with practice sessions and exercises that reinforced that path. The use of these tools remind me every day of how I might redirect my energies from an all too familiar well-worn pattern.

R.B.D., Engineer, Kingston, ON
My life coaching experience with Susan has supported me to reach for new ways in myself and to understand what I want and need. Our time together was all about me, and I felt deeply cared for and seen in a new way. Susan has the gift of compassion and being able to ask really powerful questions in a way that helped me to see how to change. J.M., Web Developer

J.M., Web Developer
When I started life coaching, my life felt as though I was lurching from crisis to crisis. It was time for a change but I didn't know what to do or how to do it. Susan and I worked together to develop my starting ideas into something that worked for me. Each time we met, I would learn something new about myself and my current approaches to my issues. Over time, I began to make the changes through the practices that we created. And they stuck! I continued with most of the things we worked on. My priorities and values are more clear and I feel more confident and sure when I approach things now.

.Helen B., Manager, Kingston, ON