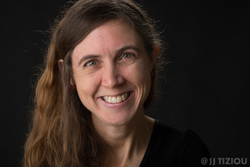 Susanna Gilbertson

Philadelphia, Pennsylvania
Life Coach, Leadership Coach, Career Coach
Master of Social Work (MSW)
I coach motivated, mission-driven clients seeking change to find sustaining & satisfying work, enhance their leadership skills & manage complex dynamics at work, and improve their work-life balance.
About Me
I work with coaching clients who want a sounding board to:
Think through an employment or life transition
Explore leadership presence and skills
Manage challenges in the workplace
Help them achieve a personal or professional goal
I am a graduate of St. Joe's Coaching Leader Program, and an International Coaching Federation certified coach. I am also a From Grief to Gratitude certified coach. I bring my 20 years of experience as a social worker to my coaching practice.
I believe in the power and dignity of each person I work with. Using a strengths-based approach, I help clients use their gifts to reach their goals and make the desired changes they want in their lives.
I believe we need each other and that our brains are wired for connection. I use an ecosystems approach in my work. I see you as both an individual and as part of a community - and recognize that changes you want to make can be supported by and will impact your friends, family, co-workers, and community.
I believe we need to know what we want in order to get it. Do you know you need to change something, but aren't quite sure what you want or where you're going? It's okay - we'll work together to sharpen your vision.
I believe trust is essential for making change. I create a welcoming, non-judgmental environment for my clients so you can discover what is blocking your progress.
I believe that you are in charge of your own life. I will partner with you by providing support and gentle accountability. You are in charge of what we talk about during sessions, and what happens outside of sessions. During sessions, I will ask you powerful questions, I will ask you to commit to action, I will follow up on those commitments.
I am a skilled listener with a passion for helping my clients clarify their goals, make a plan, remove obstacles, and take action. I'll help you discern your purpose and prioritize your goals.
Reviews
3 reviews (5.0)
Susanna began her work with me only after assuring that we had clear goals for our time together. Having never used coaching before, I had some fairly lofty and vague ideas for what I wanted. Gently, clearly, and skillfully Susanna asked probing questions that resulted in clear goals. Spending this time at the beginning meant that my work during our sessions was clear and purposeful. Perhaps the most important thing to know about Susanna is that she comes to the table with this wonderful mixture of emotional intelligence and goal directed skills. Coaching is different than anything Ive done before. I was fearful that my emotional life would be secondary to my professional goals/needs. Susanna instinctively knows how to weave both together. I felt supported, seen, and encouraged during my time with Susanna. She challenged me to push against some of my insecurities and I was glad to do so because of the way she engages. I also identified goals that were practical and impactful. I made use of my work with her almost immediately. I will definitely be back!

Eda Kauffman
I had the pleasure to receive coaching from Susanna during a particularly difficult period of multiple transitions in my life. Susanna provided invaluable guidance, helping me to navigate my own voice and articulate my path in this experience. This was my first time working with a coach, and I was unsure of what to expect in the relationship before we began. What I particularly appreciated about this experience were the ways in which Susanna helped to ease me into the coaching relationship, while being clear about processes and outcomes for our time together. Knowing that this process was mine to define and guide was a refreshing framing. She allowed me to express and define my goals for our time together, and the ways in which our communication could be most effective. She asked incredibly thought-provoking questions that gently challenged me to dig deeply into my own visions for the future. After each session, I had clear self-work to explore and questions for reflection. Susanna is a warm, compassionate person, and I recommend her whole-heartedly for anyone looking for guidance, support, and a confidential ear.

Shaina Adams-El Guabli
As a first time coaching client, I wasnt quite sure how the process would work. Coaching with Susanna exceeded my expectations and helped me to gain tremendous momentum in a short period of time. Susanna is so easy to talk with; her warmth, presence, curiosity and deep listening were what I needed to shape my aspirations into manageable goals and to experience movement and progress. Susanna asked thought provoking questions, held me gently accountable and provided support and resources in and out of sessions to keep me on track. Susanna is such a skilled and compassionate coach! I am thrilled with the results!

Christine C.