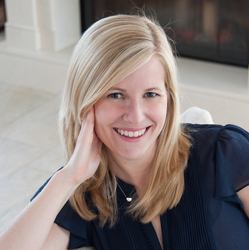 Susanna Halonen

London, England
Life Coach, Career Coach, Entrepreneurship Coach
BA, MAPP, International Coaching Alliance accreditation, ILM coaching certificate
I coach ambitious professionals who want to take their life & career to the next level. I use positive psychology to help you build your happiest, most passionate, best performing life & career.
Details

London, England EC2V 7RS
Hourly Rate: £265 to £270 British Pounds
Gender: Female
About Me
Are you looking to take your life to the next level? Are you looking for more happiness and performance both in your life and career? Maybe you're wondering if it's time for a career change, or how to find more happiness at work? Or perhaps you're feeling completely stuck and you don't even know what to do next? I'm here to help. I can help you find focus and clarity on how to create a life and career that's right for you, and how to find more happiness and success.
My coaching philosophy as Happyologist is based on positive psychology principles that help individuals, organisations and communities to fulfil their potential. I use tools which research have shown to be effective, as well as adding my own personal touch to each individual coaching session. My coaching sessions are a more customised style of performance coaching that focus on how your happiness will drive your performance. My philosophy is that happiness fuels success (and not the other way around).
I completed both the ICA and the ILM coaching accreditations, as well as a MSc in Applied Positive Psychology. Together, these three educations shape how I coach. I'm always keeping up to speed on the latest new techniques and tools that could help you to get where you want to get. With a BA in Global Marketing Management from Regent's Business School, and years of experience in the corporate world, I have a thorough understanding of how different organisations function & how leaders can get the most out of their employees.
Best of all, I've been in your shoes. Few years back I was feeling stuck and like something was missing. I found a coach for myself and had an epiphany in one of my coaching sessions, finally realising what I truly wanted in my life and career. The sessions enabled me to open up and be honest without being judged. Since then, I have flipped my life upside down. Today, I get to do what I love every day. I'm hoping I can help you achieve exactly what my coach helped me to achieve.
Reviews
5 reviews (5.0)
I had my first ever coaching session with Susanna having no idea what to expect. By prodding and probing like a mad scientist she gave me no answers herself but steered me through my mind helping me reach my own answers and conclusions. She is a great coach that helped me navigate through my thoughts by asking the right questions. I left the session with a sense of clarity and knowledge of my next steps to retain this feeling. I can't recommend her more.

Sara Elkhalifi, Freelance Marketing Manager
In my coaching sessions, Susanna shed a light to solutions that were hidden in me with her insightful questions. Her energetic and confident attitudes not only boost my happiness, but also assures step-by-step success to the goal I aim to reach. What's more, my coaching journey lasts after and in-between our sessions with supportive and inspiring suggestions for additional development opportunities in answer to my challenges & questions.

Aydan Bayir, Entrepreneur
Susanna led a workshop on the importance of injecting passion into startups at our conference. She effortlessly directed the room in a 45 minute highly inspiring workshop, and I have no doubt that all attendees got huge value from her expertise. It's a rare find to meet somebody so passionate, enthusiastic and proactive in their role, something which Susanna excels in. I can't recommend her presentation skills & coaching sessions highly enough.

Fiona Duffy, Chief Happiness Officer, Spook Studio Ltd
Thank you so much for your help & for sharing your insights. The way you talk is mind-blowing!

Joanne, Private Coaching Client
My coaching sessions were simply amazing. On a personal level, our sessions gave me the opportunity to have some focused time for self-reflection about what my goals in life are & how to even better live my passions. This "stepping back" with Susanna's clear & always positively-fuelled guidance allowed me to derive clear implications and therefore clearly increased my "happiness level" to a new high! I also learned how happiness of every individual in my team influences the overall organisation & hence has a direct influence on company success. Specific exercises for e.g. aligning personal & corporate goals, giving feedback and increasing an overall awareness of the importance of positive-thinking, made a real difference.

Stefanie Keuler, Multiple Business Founder & Angel Investor
The Smart Way To Find A Coach

1 Describe Your Goals

2 Get Matched

3 Free Consultations
Find My Ideal Coach Now