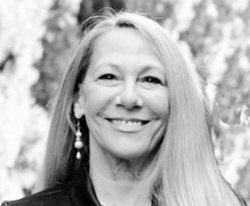 Susanne Kahle Keene

Los Angeles, California
Life Coach, Career Coach, Business Coach
CPC, Board Certified Coach (BCC)
I coach people in the creative fields (writers, musicians, graphic designers, etc.), whether they're taking steps to build that dream business or simply to change jobs. I support you in the process.
About Me
Are you a creative person who is an entrepreneur or do you work for a company where you're not growing?
Are you managing a career or job transition in the arts?
Are you unable to tap into your most creative self while working in another field?
Are you limiting yourself? Are you stuck? And what stops you from getting what you want?
My solution is to really investigate exactly where your passions lie, look at how you spend your time, articulate your long and short term goals and wrap them around the current demands and realities of your life.
I can support you in finding your inspiration and help you use strategies to stay on track with your goals. When we are done with our sessions, you will have taken one or more of these actions: changed jobs, reevaluated your career, found renewed joy with your balanced life and have the kind of focus that a creative and very intelligent person is drawn to.
With over 25 years of management experience, I have mentored and developed creative people, leaders and educators at all levels, in multicultural and interdisciplinary environments. I have a BA, Masters in Information Science, a CPC from the Intrenational Coach Academy and am Board Certified through the Center for Credentialing Education.
I attended the Mannes College of Music (NYC), the High School of Music and Art (NYC), and hold a degree in musicology from the University of Pittsburgh. I have worked in higher education, owned a family business, and a music business, developed boards and raised funds in the non-profit sector. My two sons are in the arts - one a writer, the other a musician. I reside with my husband in the Greater Los Angeles area.
I am currently helping clients in the Los Angeles and Orange County areas.
Reviews
14 reviews (1 verified) (5.0)
I feel good about the start to my career path switch after speaking with Susanne.

Anonymous
Susanne is the unique coach who combines intelligence, empathy, knowledge, direction that catapults you to establishing and meeting personal and professional goals. She knows when to provide instruction and when to allow space for your own creativity. I highly recommend her. Five Stars

Bob Livingstone, Psychotherapist and critically acclaimed self-help author
"Susanne is a great coach! She is open to what I want to try and good at brainstorming, with helpful ideas and strategies to achieve my goals. She helped me hone in on skills that could help me in the process. In my case, it was writing. She encouraged me to write through my blocks and write out my visions. This helped me gain self knowledge and self awareness. Thank you, Susanne!"

Elizabeth Pickens, Musician and Writer, Scottsdale, Arizona
Susanne is an amazing coach! In just a few sessions we went from discussing my professional background and career goals to reworking my resume and cover letter, applying to job openings, and coaching me for a job interview. Susanne can quickly grasp what it is you're looking to get out from the career coaching sessions and effectively meet your expectations. Thanks for your guidance and advice, Susanne!

KS, Project Manager
"Susanne has a remarkable ability to accurately identify your unique gifts and talents. She not only will help you discover your niche using her impressive knowledge of various careers, but she also will teach you how to skillfully navigate the many emotions inherent in life's transitions."

C.K., Communications Specialist/Grants Writer, Los Angeles, CA
"By background and temperament, [Susanne] works well with professionals in various areas, understanding their needs and translating them into terms comprehensible to organizations. Susanne assisted me in long term strategic planning."

Patrick G., PhD (History), University of California
"Ms. Kahle coached the Board which lead the communications efforts and ensure understanding of critical issues. Her leadership and management skills clearly show in her coaching."

Bud H., Symphony Executive Board
"Susanne has generously given of her inspiration, vision and expertise. Ms. Kahle is a people person. Her ability to communicate...was essential to outstanding success. Her interpersonal skills were supreme in helping me make contacts and share common interests and goals within a huge organization. She enabled the best sort of synergy...working in distant and apparently disparate corners [of the organization]. She is a person who makes connections. Ms. Kahle is someone who brings loyalty, commitment, enthusiasm and concrete and proven skills to her coaching."

J. Dagenais, Professor of Spanish & Portuguese, UCLA
Contributing to Susanne's coaching expertise is her background as a "dependable colleague, a capable administrator, an outstanding manager, an excellent fundraiser and someone with the enthusiasm and vision to develop new projects..." and think outside the box. These strengths offer her clients a long list of strengths from which to draw.

C. Rapp, Professor of History, UCLA
"Susanne's management skills are a marvel, as she summons people with differing priorities and channels them to work together seamlessly. "...Susanne possesses a skill for networking that is peerless. She is blessed with the ability to pair one person with a task, a job, or an interest, until a productive association is made. Susanne's experiences contribute to her excellence as a coach."

C. Steindler, Attorney-at-Law
"I felt extremely supported by my coach. susanne definitely helped guide me to set goals and showed me how to achieve them. I felt that Susanne was extremely professional in her approach with me. She offered continuous support, [and] gave me tools to help me on a daily basis..." She also has a tremendous ability to help focus and center people; she is very caring and professional."

C. Drake, Patient Care Coordinator, Los Angeles Orthodontist Practice
"My goal was to get my life re-balanced and find ways to incorporate self-care into my regime. Throughout our sessions I realized some other issues needed to be addressed prior to setting new goals. From there, I began to incorporate self-care into my weekly life and set new goals in other areas of my life. Working through [this issue] with Susanne provided me with a new approach to my current life. I immediately felt more satisfied with my life and the new roles I hold. Susanne is a great listener and "investigator" She was able to pick up on key issues that needed to be addressed. Often these were issues that I wasn't aware that needed attention. She seemed to know exactly what questions to ask to help me move forward. Another quality that I really appreciated in Susanne was her ability to empathize and share personal experiences that were very relevant to my situation. Knowing I was not alone in the way I was feeling was comforting." LeighAnne Rangel Sotomayor, MA, Choreographer

LeighAnne Rangel Sotomayor, MA, Choreographer
"Through Susanne's help as my coach I was able to focus on my goals (tactical) and accomplish them. Susanne is the first coach I've ever had, so it was an interesting process for me…." "I found it interesting how we can all get caught up in perspectives that affect our ability to process things and move forward, but an outside perspective (from a coach) can bring clarity. I also found that it is very helpful to be accountable to someone (other than myself) to "report" progress to for goals sent the week before. I appreciated Susanne's active listening skills, and always felt she was very focused on "me" during each session. And I appreciated her professionalism in terms of not canceling sessions, or having to reschedule them regularly. So I was really happy that Susanne approached this as a real coaching relationship, and conducted herself as such." During our sessions, she always had a lot of questions, re-iterated statements I made to ensure her understanding of what I said, and was always organized for each session…" I think Susanne was a great coach and I really enjoyed the sessions we had together. I'll miss our weekly sessions!"

Lisa Orrell, President (The Orrell Marketing Group)
The "setting your intention" exercise has been key in helping me focus and move forward at a quicker pace. With setting my intention I now visualize what the next step in my personal development should sound like, look like, and feel like. From this experience I learned the importance of having a healthy and inspiring support system/ group of friends. I will continue to cultivate meaningful relationships in order to achieve my life goals. Also, I will remember to set my intention before every task and see if the end product fits my goals and values. Susanne is a fun, interactive; task oriented, and focused coach. I never wanted to let her down.

Alex Montoya, MBA, Consultant