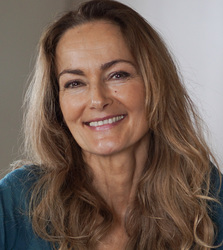 Suzan Erritzoe Being One Counselling

Edmonton, Alberta
Life Coach, Relationship Coach, Spirituality Coach
4 year diploma degree, certified psychotherapist from Denmark
I help clients who are looking/longing for deeper meaning & real intimacy in their lives & relationships. I support them reconnect with that which is truely good, genuine, and full of potential in us.
About Me
As a Danish transpersonal counsellor, I bring 21 years of professional experience into my sessions in gently pointing others into what is fundamentally real, true and precious in us beyond psychological structures and past traumas.
My educational background draws from various therapeutic traditions and methods such as the cognitive, systemic, psychodynamic and existential. But it is the deeper and transpersonal perspective and approach that really has my heart.
You might believe that you need to work on problems to solve them. Being One meetings take a different approach, to enter a whole new way of being. In our meetings we will be developing ways of relating that are deeper than our problems. When we relate in a way that is greater than the problems, we can see a completely different picture. Being One meetings bring us out of issues and struggle, and into the inner resources that provide rest, growth, and happiness. We will explore the heart and mind to find the spaces where problems don't exist and build perspectives that allow us to truly flourish in life.
You are welcomed as you are, and may bring any issue, difficulty or longing to our meeting. Much can heal and change as you, in an intimate and relaxed setting, get to see and understand more of what you didn't see before, and as you open to deeper essential qualities within you that bring real perspective and offer new opportunities to your life.
Reviews
4 reviews (5.0)
I felt that the moment I read Suzan's description on her website that she was the one who could give me support during a challenging time in my life. The sessions with her were deep yet had a lightness and an experience of quietude and self-realization. The beauty of the session was to rest in that place of love and quietude and that whatever issues I felt, were met with the gentleness that there was nothing to do. And that when I was in that space answers or a way of being would come forth. Suzan has an amazing gift of listening and connecting with a client that is loving and powerful. The friends whom I have recommended have found their sessions with Suzan very helpful and nourishing.

D.W.
Suzan is wonderful to be at one with, in my short time with her, I was able to reconnect to the deep and loving part of myself that had gone adrift in all that was happening in my life. I highly recommend Suzan as she has a gentle and loving style unlike any one else. You will know yourself in away, you had not before. Thanks Suzan!

Lori
Suzan has provided me with incredible guidance, wisdom, and support since I started seeing her over a year ago. Her intuitiveness and compassion have helped me grow in so many ways. Suzan challenges me to step away from thoughts and trust a place within me that is much deeper. That journey hasnt been easy, but its taught me to look further within, trust myself, and not get so rattled by lifes challenges. I am extremely grateful for having Suzan as a guide and support in my life. Speaking with her and being in her presence has really been life changing for me.

KS
I have been meeting with you for over a year now and have found our sessions together something I look forward to. We have made a connection that goes beyond any form of conventional communication. We have formed a bond of trust that allows to communicate on a deeply feeling level. As well the wisdom you have spoken into my life about letting go of conventional roles and ideals that have imprisoned me for so long has been so freeing. Along with that has been the time we have taken to uproot all the things I have believed about myself that others have spoken over me. Although each of these areas of freedom are far from full realized, I have come so far that I have been meeting with you! K.K

Katherine