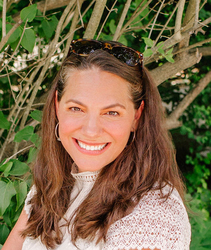 Suzanne Bellavista

Stockbridge, Massachusetts
Life Coach, Career Coach, Spirituality Coach
Institute for Life Coach Training, Karmic Astrology Training - Level II - Partners for Karmic Freedom
I coach women going through a transformation--such as career change/divorce/retirement/spiritual awakening--to discover what they want next in life & find the courage, vision & know-how to attain it.
About Me
I am a life coach, astrologer, and spiritual teacher who helps women in personal or professional transition discover what they want next in life and to find the courage, vision and know-how to attain it.
Together, we will connect to what I call your "universal guidance system"--the inner voice of your soul and the energy of the stars and planets (using your unique astrological chart)--to create the life, love, and career of your dreams.
Think of me as a Mama Bear for Your Soul. I am nurturing and compassionate at the same time that I will fiercely advocate for your soul and your soul's mission in this lifetime. You were put on this planet to do something spectacular. Be all of you!
I am clinically trained as a mental health counselor and received my Master of Science in Pastoral Counseling in 2003, which blends an understanding of mental health and spirituality. I completed training in the Board Certified Coaching track of the Institute for Life Coach Training and Levels 1 and 2 Karmic Astrology training with Linda Brady, author of "Discovering Your Soul Mission: New Rules for a New Age." I live in the peaceful Berkshire highlands of Western Massachusetts and offer my coaching services over the phone.
You have what you need to get to the other side of your transformation and live your fullest, happiest life. I am here to help you connect to your voice of inner wisdom and the energy of the universe around you to guide you toward your highest good.
Contact me to learn more about how we can work together to help you answer the question "What next?", reach your goals, and create your next powerful and joyful chapter of life. For weekly inspiration or to get to know me more, join my Soulful Living Project email community by visiting my website, shown in this listing. Thanks for visiting!
Find Your Path. Live Your Purpose. Experience More Joy!
Reviews
12 reviews (5.0)
I have recommended Suzanne to every friend who has inquired about coaching! Suzanne and I started working together over a year ago and I am truly astonished at how much I have accomplished with her insight and support. She honors the desires I have for myself and shifts her mode of support based on what I need in any given season of life. She's helped me expand my vision of what's possible and was even in the trenches with me as I was birthing my first book and simultaneously preparing to birth my first child! If you're looking for someone who will nurture your dreams and offer wisdom from the cosmos, you'll find more than you expect in Suzanne!

Melissa A. Rowe
Working with Suzanne is a deep dive into all aspects of my soul. While the ground covered in sessions is both tender and vast; Suzanne holds a presence of care that makes the exploring exciting, clear, and so approachable. She holds a gift that she is so generous in sharing and I receive more in my sessions with her that I could have imagined. This work set the stage for the next chapter of my life and I feel emboldened and compassionate within myself as I live into it; inspired, held, and seen by Suzanne.

Sarah Natan
Susan is a super communicator and very wise. I have loved working with her over the years and would highly recommend her to anyone that is looking for some star-guided business and personal coaching.

Will Rassman
Suzanne is simply a joy to work with! She has an ability to intuitively sense what is needed in any moment (compassion and space, or challenge and questioning) that is truly astounding. Her support has been both integral to the biggest shifts and changes I have made in my life over the past few years, and an irreplaceable part of my weekly self-care routine. In short, Suzanne is the best fairy godmother ever!

Annie W
I had a lot of false starts with starting my own business. I kept getting stuck, but I couldn't figure out exactly why. My sessions with Suzanne clarified for me what I needed to know in ways I could not have imagined. The depth of her intuition is amazing. It's as though the symbols in my birth chart stood up and spoke directly to her. I experienced many moments of goosebumps as she spoke the truth of what my soul wanted me to hear. She can stay on topic until a resolution is understood. Exactly as her tag line states: "Mama Bear for your Soul." After my sessions with Suzanne, I am now clear about the following things I needed as the foundation for my business: 1) what my message is, 2) what I am offering, and 3) who my ideal client is. This is just the tip of the iceberg of what I learned about myself. Intuitive, generous, skilled, compassionate, nurturing, and soothing are words I would use to describe Suzanne Bellavista as an astrologer and coach.

Monica C
Suzanne is a gifted listener who right away makes you feel seen and heard. Suzanne is also very encouraging, partnering with you to find your own most authentic path forward. Her wonderful coaching brings clarity to complexity, and she does it with warmth and deep insight.

Val Williams
Suzanne did a wonderful job of sharing insights gained from my astrological charts, then asking questions and really listening to help me understand what implications they might have for my life at the time. For example, my charts indicated that a "good father" energy would be particularly valuable at one point, and I found it very helpful to ask myself what the ultimate "good father" would advise me to do in different situations. Suzanne shared the knowledge she has about natal and transit charts without making any assumptions, allowing space for a dialogue about what might bring me the "turbo-boosts" I needed in my life at that time. I'm excited about the many others she will help in this world!

Neville Uhles
Suzanne provides me with some tremendous insight and helps me gain clarity on my personal and professional goals. She is so easy to work with and really takes time to understand my learning style, adapting her approach to speak my language. She is able to challenge my thinking and raise my self and spiritual awareness to help me better identify what I want, and more importantly, what I need. Her greatest strengths include her ability to be a: -Thought provoking questioner she has a knack for asking questions that require some reflection and soul searching. - Insightful interpreter she is able to take spoken words and interpret them with all accurate intent behind them. - Empathic listener when she communicates she is able to find examples when she has felt similarly which makes her very relatable and easy to talk to. I highly recommend her to anyone looking for a coach to help get you unstuck or breakthrough to new levels of success.

Jen Shirkani
I engaged Suzannes help at a very vulnerable time in my life. A time when I thought I would have to hang up my dreams. Her enthusiasm and unique and empowering approach to coaching is one of the reasons I've reinstated dreams and realistic goals back into my life at the age of 67! And with her knowledge, skills & genuinely caring support, Ive accomplished more than I was ever able to do on my own!! I finalized my website, I learned & implemented marketing skills & more. Now, I can go more confidently go out on my own, knowing my value & also knowing shes always in my corner if needed!

Darlene Elkins
Suzanne has a powerful connection and sensibility and was very generous with her time and respectful of mine. I was completely blown away by her observations and comments that were just spot on. The experience was amazing and made me reflect and be more truthful with myself. Needless to say, I found the sessions extremely helpful and look forward to doing more with her in the near future.

Lori Clark
Suzanne is compassionate, smart, intuitive, professional, and a gifted listener. Seriously, give this unique approach of Aquarian life coaching a try---you won't regret it

Lori E.
Suzanne is a knowledgeable and inspirational coach who cares deeply about her clients. Her kind and gentle manner makes you feel safe and her insights inspire you! She has worked with me to see things more clearly, to set my intentions accordingly and achieve my aspirations. I look forward to each session.

Marilyn B.
The Smart Way To Find A Coach

1 Describe Your Goals

2 Get Matched

3 Free Consultations
Find My Ideal Coach Now