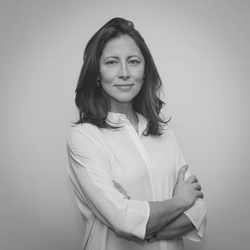 Suzanne Bourner LLb Hons MSc Psych

London, England
Performance Coach, Executive Coach, Life Coach
LLb (Hons), MSc Psychology
Suzanne's coaching psychology practice sets clients on a path to achieving their next goal. She partners with teams and individuals who are ready to see a profound improvement in performance.
About Me
Suzanne's coaching psychology practice is grounded in academia and professional experience, honed through 18 years of work amongst financial sector executives and their teams. Her coaching is informed by extensive corporate experience spanning two decades and refined in her role as a young womens mentor and parent of two. This combination affords Suzanne a profound understanding of not only the professional and personal requirements but also the developmental challenges faced by executives and individuals in pressurised environments. Her professional experience derives from dynamic roles as an International Lloyds Syndicate Underwriter predominantly in the U.S. and Latin America. Her legal and military background contribute to a disciplined and concise motivational approach to achievement and performance, with a strong focus on self-esteem, leadership and performance improvement.
As a member of the International Coaching Federation, her clients currently include lawyers, insurance sector executives, fund managers and entrepreneurs, ready to achieve their next goal.
Suzanne currently combines her professional and executive development work with community mentoring roles and ongoing doctoral research projects in the field of psychology.
Education, Qualifications, Professional Memberships:
- LLB Hons Law, Bristol
- MSc Psychology, London
- Member of the International Coaching Federation (ICF)
- Graduate member of BPS (British Psychological Society)
Reviews
4 reviews (5.0)
Suzanne is my 'go to' when I have a team member, or client, who isn't performing to their usual standard. Her ability to help colleagues identify areas for improvement and to cultivate confidence, has become invaluable to us.

D. Lloyd's Underwriter, London
Everyone should have 'a Suzanne'. Her methods were subliminally effective. After our chemistry meeting alone, I found myself walking taller and seeing options in a new light. I would recommend her highly for anyone seeking to improve their outlook and performance.

James, Lloyds Broker, London
Working with Suzanne has dramatically changed my way of working and feeling, post a corporate merger. She worked with me a lot on building Self Esteem, which enabled me to identify a clear and effective path.

Marie, Underwriter, London
Having in the past been sceptical re the value of coaching, I have been astonished at the impact our sessions have had on my motivation and output. Suzanne has helped me to identify my stumbling blocks, at the same time as improving my work/life balance.

John, Fund Manager, London