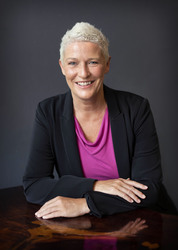 Leadership Coach, Executive Coach, Career Coach
Certified Coach (Institute of Executive Coaching & Leadership), MBTI Accredited, Strengths Deployment Inventory Accredited, Qualified Social Worker
At a crossroads in your life, transitioning to a new role, or wanting to explore what you need to succeed in your next step? Wanting to understand yourself better - what makes you tick? Contact me...
About Me
Firstly, with 30+ years in human development, I've had the pleasure of working with the UK Foreign & Commonwealth Office across 22 countries within Asia Pacific.
As a result, I've worked with individual specialists right through to Senior Leaders and Ambassadors, enhancing their work with commercial businesses, the general public as well as in-country governments.
In addition, I've coached and mentored across diverse industries such as:
- Finance Sector
- Government
- Engineering & Architecture
- Hospitality Sector
- Retail
It's safe to say, I love collaborating with clients to help them manage the challenges they encounter as they take on new roles and responsibilities.
As your executive leadership coach, this means coaching you through career transitions or working with you to progress to more senior positions.
I do this by cultivating a deeper self-awareness of individual strengths and resourcefulness in the face of change. Sometimes, aided by the use of assessment tools and 360° feedback.
In short, my key aim is aiding you in further developing self-confidence, resilience, and improved leadership skills, so you get to take on the roles you long for.
Reviews
Suzanne is fantastic, through coaching she partnered me to break through my perceived self limitations. Truly fun to work with, professional at every step and the time spent was so valuable in my professional and personal growth.

David McGinty