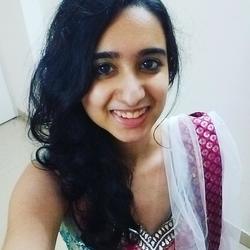 Swati Hegde

Bangalore, Karnataka
Business Coach, Entrepreneurship Coach, Life Coach
BBA in Marketing
I help entrepreneurs with their mindset, marketing & sales so they can get clear, confident, and rolling in cash.
About Me
The one thing I want you to know about me, if nothing else? I've been there.
Yes. I've been exactly where you are right now: plagued by self-doubt, confused about what to offer to whom, and struggling to raise my rates for fear of never getting any clients.
And I realised, a little too late, that the reason I felt all those things was because I didn't have the right direction. I didn't have the right goals.
I didn't have the right strategy.
When I first started freelance editing, 3+ years ago, I charged as low as $50 for editing a 300-page novel that would take me at least 10-15 hours to edit. Guess how long it took me to make bank in this business? Well over a year.
When I first started coaching 4+ months ago, I decided to work on any problem, any challenge, with literally anybody. Guess how long it took me to sign my first client? More than two months. I was scared nobody would hire me if my rates weren't "competitive" or "cheap". I was scared if I was selective about who I worked with, I would reduce the pool of potential clients and end up with no one.
What that did was: I was selling myself short and overworking just to make ends meet, and I was spreading myself too wide and not allowing the right clients to find me with the right messaging.
When I met my coach, things changed from the get-go. She called me out on my frail mindset and my weak marketing strategy. She told me I had the right intentions but not the right direction. And she showed me my unbounded potential and how much I deserved to roll in cash... as long as I worked towards it.
In the next few weeks, I worked on overcoming my mindset blocks, tightening up my sales strategy, and actually getting specific on my ideal client instead of trying to serve everyone, and I watched my businesses turn around.
Let me help you reach your fullest potential. Book a free call to work with me 1:1 in my private coaching program. Let's see if we're the right fit, and let's watch you soar.
Reviews
Swati was super helpful and insightful about business and mindset! I feel very fortunate to have met her!

Ris Parker