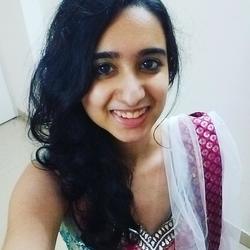 Swati Hegde

Bangalore, Karnataka
Life Coach, Business Coach, Entrepreneurship Coach
BBA in Marketing
I help boss babes overcome self-sabotage and doubt with self-love techniques so they can show up confidently in their marketing and make more sales.
About Me
The one thing I want you to know about me, if nothing else? I've been there. Yes. I've been exactly where you are right now: plagued by self-doubt, jealous of others in my niche, struggling to raise my rates for fear of never getting any clients.
And I realised, a little too late, that the reason I felt all those things was because I didn't have faith in myself. I didn't believe in myself. I didn't love myself.
When I first started freelance editing, 3+ years ago, I charged as low as $50 for editing a 300-page novel that would take me at least 10-15 hours to edit. Why? Because I was scared shitless that nobody would hire me if my rates weren't "competitive" or "cheap". My first experience freelance editing was through Upwork, where clients care more about saving money than seeing results.
And then I got diagnosed with bipolar disorder. I'll be honest, I felt like I had hit rock-bottom. My meds made me too woozy to focus on my college studies, my low rates meant I was still dependent on my parents, and I had absolutely no idea how to fix any of it.
When I met my therapist and coach, I didn't think self-love would be on the agenda. I mean, I loved myself. Probably. And yeah, I was shy and had low self-esteem, but doesn't every 19-year-old girl? In the next few weeks, I worked on loving myself, opening up to people, actually accepting help instead of trying to be "strong", and I watched my life turn around. Now I was charging over $500 for the same editing projects, and getting over 5-6 clients a month. Now my meds were almost halved. Now I was seeing my therapist only once every two weeks instead of weekly, because I saw such immense progress.
Now, I want to help you get there too.
I started coaching because I don't think I "lack" anything anymore. I just believe I'm an incredible woman who is capable of more and more growth every single day.
Let me help you fall in love with yourself and your business, so your business will love you back.
Reviews
Swati was super helpful and insightful about business and mindset! I feel very fortunate to have met her!

Ris Parker