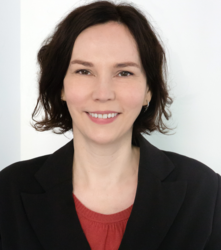 Sylvia Broetje

Seattle, Washington
Career Coach
I/O Psychologist, Career Counselor, Certified Health Coach
I help career beginners and experienced professionals with making career decisions, navigating career changes, manage stress and work-life balance, and many other concerns regarding work and wellbeing
About Me
I am a German-American industrial/organizational psychologist and former mental health nurse. I offer counseling and coaching with a focus on career and health. In doing this, I always take the entire person into account, since work and health affect all other areas our lives.
My offer includes traditional career counseling, with professional psychological testing, if desired. I work with career beginners making their first career decisions as well as experienced professionals who want to enhance satisfaction in their career and who are looking to make changes.
I am also a certified a health coach. In this role I support clients in identifying, prioritizing and maintaining health-related changes to help their physical and mental wellbeing - on and off the job.
I combine psychological competencies with coaching. My goal is to promote your personal insights. On this basis, new goals can be developed and changes successfully implemented.
Career and health may seem like two rather different fields of expertise, but they are actually strongly connected. How stressed-out we are from work has a major impact on how well we stick to healthy lifestyle behaviors, such as eating well, being active or maintaining social connections. It is now well understood that physical and mental health are largely determined by these behaviors. And they, in turn, also affect how well we do in our careers. ​

I was born and raised in Northern Germany, and lived in Seattle and Portland for close to a decade. I now regularly spend time in both countries, with Hamburg, Germany currently being my primary home. I usually see clients online, via Zoom
Please visit my website www.sylviabroetje.com to set up a time for a free introductory call.
Reviews
Sylvia doesn't have any reviews yet.