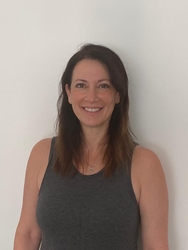 Life Coach, Family Coach, Health and Fitness Coach
Certified life coach, supervisor coach and mediator byGome institute
Feeling stuck, stressed or overwhelmed? You want to make a change but are unsure how to do it ? I can help you get clarity of what you truly want and how to achieve it.
About Me
I am certified CoActive Life Coach, NLP practitioner and I have BA in psychology. I am also an interpunure, Director and owner of FitnessU.hk
15 years ago a simple wish to improve my own life, turned into a life-changing and ongoing mission to educate and develop myself and others physically, mentally and spiritually.
My time being a personal fitness trainer encouraged and motivated me to become a life coach. I realized physical and technical instructions are not enough to support my clients, emotional and mental support are also required to maintain a good healthy lifestyle.
I also realized that we are unique and so are our values, needs, past experience and goals. I gathered my experience, knowledge and passion to create a extremely efficient coaching tool, steps and exercises to help my clients create their own "winning formula'' for happy and fulfilled life.
Reviews
Tali doesn't have any reviews yet.