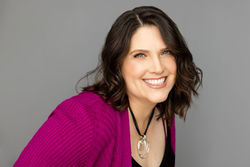 Tamara Nowlin

Simi Valley, California
Life Coach, Career Coach, Relationship Coach
JD
My ideal client is someone who is feeling stuck- in their career, relationships, writing, or life in general. I will transform your plans into actions to help you reach your goals!
About Me
Are you at a crossroads in your life? Feeling stuck? Not sure what to do next or even decipher what should be next? I've been there and I know how overwhelming that place feels. I'm here to help you navigate your way toward the life you dream about living.
From attorney to writer to stay at home mom, I have experienced life and career from a variety of perspectives. Through it all, I was searching for something. A career, parenting support, a fulfilling relationship after divorce- but I never felt content. Finally, I stumbled upon a life coach and my experience with her changed my life. I learned how to refocus my goals and change a scattered set of lofty dreams into empowered plans of action. My goal is to use my knowledge and experience to help you do the same.
Reviews
2 reviews (5.0)
I consider myself a doer- someone who sets daily and long term goals and then goes about achieving each. I thrive on being busy and love the feeling of accomplishment when items are checked off the list. But even the most organized and efficient person needs a Positive Push. With a listening ear and a caring heart, Tamara provided just that! She gave me a much needed push to tackle personal and professional goals with zeal again. If you are feeling like you're spinning your wheels, or need guidance and encouragement in getting back into high gear, give Tamara a call. Make today the day you get back on track and on your way to personal and professional success!

Myrna
Words cannot express how much I grew, enjoyed, thrived and savored my coaching sessions with Tamara. She has a gifting to make you feel safe right where you are at and to guide you to the insight you crave for next steps. There is no judgment, and often with shared laughter or tears, she will share her common struggles. With Tamara as a coach, you are inspired to move forward with your goals as her exercises help break down the big into manageable and attainable steps. I encourage anyone who is looking into life coaching to choose Tamara and let her partner with you in attaining your better life and self.

Robyn