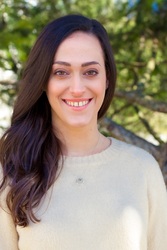 Tammy Shweiger CPA

Greenwich, Connecticut
Money and Finance Coach, Relationship Coach, Health and Fitness Coach
Certified Public Accountant (CPA), Certified Money Coach (CMC), Registered Yoga Teacher (RYT)
Is financial stress keeping you up at night? I can help you gain control over your money. Together, we will remove financial blocks so you can achieve the financial wellness you deserve.
About Me
As a Mindful Money Coach I take a holistic approach to personal finance, bringing mindfulness and personal finance together. Money is deeply emotional. Most of the financial choices you make, especially the ones that aren't serving you, are coming from patterns you probably aren't aware of.
That's where I come in! As your guide and your accountability partner I will help you understand your past, and change your behavior.
I can help you:
-Let go of bad habits and replace them with mindful money skills.
-Make purchases thoughtfully and with intention.
-Achieve alignment between your values, your joy, and your money.
-Make peace with your money past and manifest who you want to become.
-Create and maintain your budget as you set your foundation for financial peace of mind.
-Calculate your net worth.
-Create and achieve your financial goals.
-Develop debt pay off strategies.
-Save for the future.
Financial wellness means something different to each of us. Together, we will uncover what truly matters to you, so you can build your financial goals around your unique values.
I used to be an auditor and then a corporate accountant. I was lacking purpose and passion in my work, so I left the field without knowing what my next step would be. I started doing a lot more yoga and decided to become a yoga teacher. From deepening my yoga practice I found balance, strength, and peace— inside and out. The pieces started falling into place and I found my calling.
With me as your money coach, you will benefit from the practical accounting knowledge I acquired through a decade of technical experience, and my time as a yoga and meditation teacher.
I would love to meet you, and learn more about how I can help you on your financial wellness journey. I work with individual clients and couples. Book a free consultation with me today!
Reviews
5 reviews (5.0)
Tammy's money coaching program was incredibly helpful for understanding my relationship with and blocks around money. She helped me connect the dots that led to breakthroughs that are invaluable. Her process was approachable, thorough and most importantly, she guides you in a kind and non judgmental way. Money can be really uncomfortable to talk about - I didn't feel this when working with Tammy. I can't recommend her services enough!

Marni B
As an Executive Officer in a Fortune 500 company on an easy pace to retire early and start living the dream, this was not the coaching I expected to find much value in and yet it has been nothing short of life-changing. I honestly connected to Tammy on a whim simply because I was curious, and nothing has been the same since. There is likely little else that could be more valuable to you than meeting with Tammy and beginning this journey. The way out, is in.. and Tammy is both skilled and wise beyond her years in being your guide to reach a place of true freedom. She will walk you through to an understanding and unveiling of your unspoken and likely misunderstood relationship with money, with wealth, with giving, with receiving, with safety, security, abundance, and scarcity. Begin your adventure with Tammy and discover new opportunity to be you, break free, and break through to a life you havent yet known.

Jeffrey R. Sturm
Wow, I am so grateful to Tammy for her excellent advice, patience and expertise. Tammy gave me the knowledge and confidence I needed to not only make more money in my business, but also to realize my true potential. Not only do I learn so much from our sessions, but I enjoy and look so forward to them very much. Tammy is very sensitive and sincere and is an excellent listener. She validates my feelings and my fears and has not only helped my business grow but has also helped me grow as an entrepreneur and person as well! I see results every time I implement her advice and will forever be grateful to her.

Leah K
Life-changing doesn't begin to describe Tammy's work. She guided me through the origin of my behaviors and helped me name the intentions behind each financial decision before working together to organize my current finances. I have more resources, knowledge, and confidence than ever and I'm excited for the future!

Kaylen H.
Working with Tammy has been an incredibly transformative experience for me. I have made changes in the last few months that I honestly didnt think were possible. She is knowledgeable, caring, and truly validating which is exactly what I needed. I would highly recommend Tammy to anyone who wants to make a real change to their financial well-being.

Rachel H.