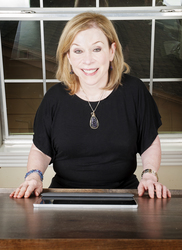 Tana Daughtrey

Houston, Texas
Business Coach, Executive Coach, Life Coach
BA, MBA, Doctor of Jurisprudence, Attorney
I coach highly motivated managers, executives, and directors to improve their leadership and effectiveness both in their job and life. 31 years experience in a Fortune 50 corporation,
About Me
Ms. Daughtrey has helped individuals and corporations reach their full potential through coaching, counseling, and organizational consulting.
In 2018 Ms. Daughtrey opened her own firm. She spent the prior 3 years studying and honing her skills as a coach, and she spent the prior 40 years working in the government and corporate settings.
Ms. Daughtrey after receiving her Bachelors Degree graduated from the University of Texas Law School. Later to improve her business skills, she graduated from the University of Houston with an MBA specializing in International Business. Recently in addition to certificate in Coaching from the Life Purpose Institute, she also obtained a Master Certificate in Life Coaching from Grand Canyon University.
Ms. Daughtrey's experience includes Leadership Development, Strategy Development, Diversity and Inclusion, Issues of Legal Compliance, and Mediation and Conflict Management.
Tana has worked with leaders of business units within a Fortune 50 company to increase revenue, improve team effectiveness, and align the business units to maintain legal compliance.
Reviews
Tana doesn't have any reviews yet.