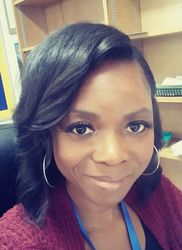 Taniya Clayton

Fontana, California
Christian Coach, Career Coach, Life Coach
Extreme Execution Certified Life Coach
I coach new graduates, career changers, and individuals feeling frustrated and discouraged professionally and/or personally. I help my clients gain clarity, confidence and live life on their terms.
About Me
Creating a coaching program where people felt empowered and confident with who they are was important to me. For many years, I lived my life in fear and based my decisions on my family's expectations.
I worked jobs that weren't true to what I wanted to do. I ended up overwhelmed, frustrated, and lost. I prayed and sought the Lord for direction. Once He confirmed it was time to stop living to please people, I decided I had enough, and it was time to break free from fear.
God took me through a process of rebuilding my life, career, and identity. Now, my mission is to help others do the same.
The truth is:
You have all you need to accomplish your personal and professional goals. You've just got to eliminate the outside distractions!
My coaching program helps you do that.
Together we'll identify your strengths, build a strong foundation, and help you execute your goals. Identifying your strengths help you gain clarity and live a life that is authentic to you. You'll also better understand yourself, gain confidence, feel empowered, and eliminate limiting mindsets that have held you back.
Even if others don't agree, the truth is, it's your purpose, not theirs.
Specialized Services ✔Life Coaching ✔Interview Coaching ✔Career Coaching ✔Resume Writing
Reviews
Taniya was an incredible coach! She took the time to go through all sorts of interview questions and helped me to release my anxiety and focus my answers. It was a great experience and I took away so much from our call!

Sarah