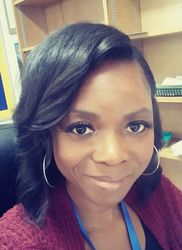 Taniya Clayton

Fontana, California
Christian Coach, Career Coach, Life Coach
Extreme Execution Certified Life Coach
"I show new graduates in the business sector how faith-based career planning is the most effective approach to building their confidence, gaining clarity, and advancing their careers."
About Me
I understand what it's like to graduate from college with little experience, scattered work history, and low confidence. I also understand what it's like to have a strong desire to find a job in the field you went to school for, but nothing seems to be opening up.
I believe that there is a position out there that's the right fit for you, but to land it, you've got to look at your career from a different perspective.
Here's what I mean...
God created you with a particular purpose; Psalm 139:16 says that our days are planned. Sometimes what happens is that when we focus on our plans instead of God's, we end up wasting time instead of saving time. I want to help you gain clarity and achieve your goals by taking a faith based approach to career planning.
The three coaching programs I've created to help you find a job that's the right fit are the following:
Purpose Focused Coaching Program
The purpose-focused program is designed to help you identify your purpose, strengthen your relationship with God, and create your job search strategy based on your new-found clarity.
Accountability Coaching Program
The Accountability Coaching program is for you if you know what you want to do, where you're headed, but have a hard time executing. You need a plan with specific goals, organizing your tasks, and overcoming fear.
Career Management Coaching Program
The Career Management Coaching program shows you how to be an effective manager of your career. Utilizing business management principles to run your professional development in a way that helps you accomplish your goals. Think of it like, God as top management giving you the vision and instruction so you can execute the plan.
I would love to set up a time to chat and help you rebuild your career on purpose.
Reviews
Taniya was an incredible coach! She took the time to go through all sorts of interview questions and helped me to release my anxiety and focus my answers. It was a great experience and I took away so much from our call!

Sarah