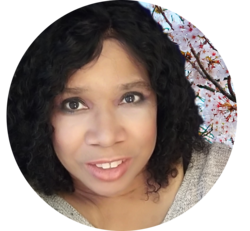 Tanya Michelle

Mesa, Arizona
Business Coach, Career Coach, Life Coach
BS, MS, MBTI
I coach job seekers, career climbers, & business builders to clarify their professional/personal direction, leverage their experience, knowledge, expertise, & gifts, and strategically drive outcomes.
About Me
As a business, career, and life catalyst I:
* help you visualize and build a life you are proud of, a life of impact, a life you love to live.
* help you create clarity, consistency, and commitment.
* hold you accountable to your ideal life while helping you create and implement strategies and tactics to move you towards your goals.
* help you reset your autopilot, lose the wait, discover the "lie you buy" and rewrite your story, and live by decision rather than default.
If you are thinking it is too late to achieve what you desire, or that you have made too many mistakes to be able to turn it all around, then let me help you change your perspective and see the possibilities that truly exist for you; no matter where your life is right now, you can get where you want to be.
I am a Certified Professional Coach with a B.S. and M.S. in education, focusing on performance improvement, instructional design, organizational development, and coaching. --- help you identify where you are, where you want to be, what's in your way and how to make the change you desire a reality.
I've worked with entry-level to C-suite individuals manage their career development and transitions, reposition themselves in the job market, identify or adjust their career path, clarify their career destinations, and find fulfillment in the workplace.
My passion and joy are developing, inspiring, coaching, supporting and enabling people to maximize their contribution to the world. I excel in helping others find, define, or realign their path towards their true potential.
I look forward to helping you better articulate your strengths and experience to obtain the work you are meant to do, the business you are meant to serve others in, and the life, aligned with your purpose, you truly desire and deserve.
Reviews
Tanya doesn't have any reviews yet.