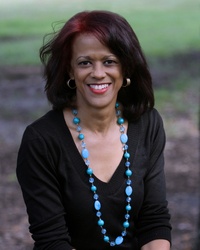 Tanya Ragbeer

Fort Lauderdale, Florida
Life Coach, Performance Coach, Leadership Coach
Certified Professional Coach, NLP Master Practitioner, ELI-MP
I work with professionals seeking to recharge their lives and/or work. Are you ready to reawaken your passion? Take control of your life & future now! Request a FREE 30-min exploratory call.
Details

Fort Lauderdale, Florida 33332
Gender: Female
About Me
Coach Tanya specializes in Behavior Modification Coaching where she challenges people to look within for their own obstacles to success. "As human beings, we keep doing the same things over and over that bring about no results, hoping to miraculouly break through the barriers to success."
Labelled the "Velvet Steel" coach, Tanya is highly intuitive, easily shifting her client's energy to a positive, creative, and productive place where they begin to gain better insight into their businesses and their lives in order to take effective action.
With over 20 years of experience in the corporate arena and having managed successful careers in finance, sales and marketing, human resources, and the arts, Tanya now manages a private coaching practice where she focuses primarily on inspiring others to find their passion, and to create avenues for success in their own personal and professional lives.
Coach Tanya helps her clients to shift from feeling unfulfilled to having clarity and focus on their goals and on the desired direction of their life's path.
Sign up today for your Exploratory Session with Coach Tanya!
"By investing myself (with Tanya), I have gained insight and skills that have been a benefit to every aspect of my life, and more importantly allowed me to really enjoy the life I am living." ~ K.B., Corporate Advisor, Tampa, FL
Coach Tanya is a certified professional coach, master practitioner of NLP, a practitioner of Core Energy coaching, and master practitioner of the Energy Leadership Index Assessment. She is also certified in weight loss coaching and in social and emotional intelligence coaching.
Are you ready to ignite your true passion; to gain clarity and to pave the way to a more healthy personal and professional life? Then treat yourself to an opportunity to release your fears, explore your passions, and to set goals for a more meaningful future all from within a safe and confidential environment! Sign up today for your FREE Exploratory Session.
Reviews
3 reviews (5.0)
Tanya having you as my life coach was such a good experience. I was feeling down and depressed, going through a divorce and career change at the same time. It was not easy work but you made it easier for me to make these transitions in my life. I felt lost but with your guidance and encouragement as my life coach you helped me to see things differently and encourage me to believe in myself and step out of the box I had placed myself in. Thanks to you, Tanya, I am a happier person today. Tanya you are the best.

M.D, Executive Chef, Daytona Beach, FL
Too often we underestimate the power of someone who listens, whether its through observation that results in giving an honest compliment, or the sense that the words you speak may indeed have an entirely different meaning once your safe boundaries are challenged. Tanya really listened to me, to what I was saying and to what I wasn't saying. Her questions and insights were profound and I found myself thinking "How does she know just the right thing to say?" Tanya had a laser focus on me during our time together, which is why I was able to bring clarity to next steps toward better health, break a previous habit and led to a different, compassionate approach in a personal crisis, all the while challenging me on next steps to take in a new business venture. When I think of Tanya, this comes to mind: T = Tough questions A = Articulate N = Natural Y = 'You' are the conversation focus A = A 'must have' coach

E.D., Corporate Trainer, Michigan
Working with Tanya has been an incredible process. When I first called her I had been struggling with my website and getting my business up and running. There were particular areas of difficulty and I was totally confused as to which direction to go/how to express the "me" in my business. Her gentle but firm manner in asking me just the right questions encouraged me to keep looking a little deeper for my answers. For the very first time in my life I was able to get in touch with what I feel is my life's purpose, and I owe that to coaching with Tanya. Sometimes I have to chuckle at myself because I'm in just a dither when I call her... and within a very short time, Tanya has been able to truly help me to focus on the important aspects of Today with a capital 'T'. I'm forever grateful for my experiences with her and would feel completely comfortable recommending Tanya to anyone.

S.F., Entrepreneur, West Palm Beach, FL
The Smart Way To Find A Coach

1 Describe Your Goals

2 Get Matched

3 Free Consultations
Find My Ideal Coach Now