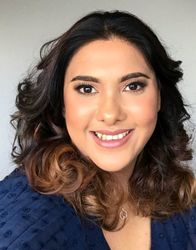 Taslim Begum

Sydney, New South Wales
Career Coach, Leadership Coach, Life Coach
Certified NLP Master Practitioner, Diploma in Clinical Hypnosis & Strategic Psychotherapy, Leadership Training
Are you frustrated, shackled with a stagnated career and experiencing "Monday Blues"? Whether you crave career growth or are ready to step into a leadership role, I help you find your career mojo.
About Me
If you are someone who..
-Dread going back to work on Sunday's and experiencing the pain of Monday Blues
-Lost once burning high-performing career mojo and motivations
-Feel shackled to a career that's not aligned with passion, values, & purpose
-Know something more is achievable but often get into their own way with doubts, fears and lack of self-trust
-Want to be a conscious, heart-centric leader to make larger impacts on peoples lives
-Achieved materialistic successes in life but feels often empty and unhappy wondering the purpose of their life.
You've found the right coach. As a conscious heart centric coach, I help you find your career mojo by transitioning into a rewarding and purpose-driven career. It's time to say goodbye to Monday Blues and step into your dream career.
COACHING APPROACH:
A personalised holistic 5 steps framework backed by cutting-edge scientific researches in neuroscience, psychology and strategic psychotherapy. This enables you to discover inner wholeness, build skills & resources, and overcome mental barriers to achieve ultimate success in life.
RESULTS:
-Discover core values & priorities to intentionally design an authentic career and life
-Re-focus energy and attention to take consistent actions aligned with a career path
-Create powerful and uplifting belief systems, behaviours and habits that effortlessly pulls you towards desired goals
-Build emotional resilience to proactively manage your emotional state
-Connect with inner GPS to manifest abundance, success and miracles in life.
ABOUT ME: I draw on more than a decade of corporate and leadership experiences working for large corporates in the Media, IT, Telecommunication and Financial Services industries. I built a successful and rewarding career by pursuing my passions for people, problem solving and technology. And, yes I'm part of the minority group who love their career and look forward to Monday morning.
Now, welcome your dream career by booking a FREE call.
Reviews
4 reviews (5.0)
I reached out to Taslim to help with my CV review. From Day 1, Taslim showed the passion she has towards helping people to shape their career and personal life for a better living. Taslim took the right amount of time to listen to my career experience and future ambitions, this greatly helped Taslim to provide me the right guidance to achieve my goals. Taslim, you are very pragmatic and have the greatest gift to identify peoples strengths and channeling through that. On a scale of 1-10, my CV quality has risen to 9! I wouldnt have been able to achieve this without Taslims help. On a personal front, you have helped me to draw the positive energy from our conversations into desirable outcomes. I highly recommend Taslim for professional or personal coaching! Thank you Taslim!

Anu Nagesh
Strongly recommend for people searching for that 'refresh'. I now go about life now with just a little more mindfulness, purpose, and forgiveness. For some reason beyond me, Taslim and I crossed paths. Sharing my story For the last decade, I have been floundering through life in desperation to feel fulfilled. Then I met Taslim. Taslim helped unearth the deep-rooted shame I felt for myself. From there, she worked with me to heal the trauma, heal the shame and replaced it with love and adoration for my Self. Whilst the change is subtle, I feel the liberation nonetheless and I can sense the enormous potential that awaits. She has planted a seed that will allow me to create a new life of possibilities. I am eternally grateful for our encounter because this was what I have been looking for to create a shift of change in me. I was a high achiever with a proven track record, but that once-promising growth trajectory has flattened. Paralysed by a desire for perfection, I took no risks and went nowhere. But that's all changing. Stay tuned.

Monte He
Tas has been phenomenal in my journey. She is very knowledgeable in reshaping the resumes and guiding one to realise their contributions at work. She is very patient and punctual. I would highly recommend her as a coach. She is extremely hard working and empathetic. I have seen transforming herself in recent years and am very glad see her sharing the valuable lessons with others. Thanks for all your support and guidance Tas. I'm sure I'll get where I wanted this year with your assistance.

Kasi Karthikeyan
Due to the pandemic, my husband lost his job last year. To support my family, I found myself re-entering the job market. While I had several interviews, I had not found a job. As the weeks went by, I started to become bitter and frustrated. Taslim helped me to approach the entire job search differently. I had a realisation that even though I wanted to get a job but my intention did not align with my purpose and values. As a result, I was resenting the entire thing until Taslim helped me to shine light where I did not want to see. It was uncomfortable to face own shortcomings but it was much-needed medicine this patient needed. 3 weeks after our last session, I got the perfect job offer providing greater flexibility and collaborative work culture.

Olivia
The Smart Way To Find A Coach

1 Describe Your Goals

2 Get Matched

3 Free Consultations
Find My Ideal Coach Now