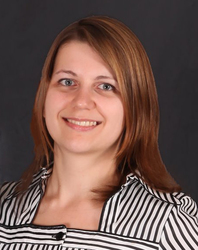 Tatiana Alexeeva

New Westminster, British Columbia
Life Coach, Health and Fitness Coach
Tiny Habits Coach, Certified Hypnotherapist
Do you struggle to achieve your health goals? Whether it's procrastination, yo-yo dieting, or another set of habits that prevents you from reaching your optimal health, I will be happy to help!
About Me
Hi! Thank you for reading this.
If you find it challenging to achieve your health goal (such as stop smoking, lose weight, etc.) or struggle with self-esteem, procrastination issues, or feeling stuck, you are not alone! Many people find it difficult to transform habits (including patterns of thinking).
Believe it or not, all our habits are created (by our mind) with our best interest in mind. If we approach habits from this point of view, we can discover some interesting ways of changing our habits while keeping their positive intention.
I have private hypnosis and coaching practice, and I'm currently working towards my ACC credential from ICF. I'm also a licensed Tiny Habits (c) coach.
As an ex-pharmacist, I value ethics, science, and professionalism a lot. At the same time, I believe that transformation only happens in a friendly and warm environment, so I do my best to create such an atmosphere for my clients.
I love to blend and mix different approaches to help my clients achieve the optimal result. These include NLP, self-hypnosis, Tiny Habits (c) methods, and various coaching tools.
I am a huge proponent of a holistic approach to change work. Cognitive efforts are often not enough to reach the goal! We will use safe, enjoyable, and effective techniques to involve the whole mind in the process.
I'm looking forward to working with you and help you transform!
I offer a free full session (no sales pitches, no strings attached) because it's essential for us to decide whether we want to work together. Request your free session today.
Reviews
2 reviews (5.0)
I am so grateful to have been supported in developing my life purpose with Tatian's coaching! I had the skills and capability to manage my life better, but I needed encouragement and some help with organizing what steps to take. Tatiana had a very creative way of helping me to see the bigger picture, and to set realistic goals for myself. She also helped me when I was feeling blocked by emotional limitations. I love how many different resources Tatiana has researched and how she always knew just the right approach to each situation I would bring forward. I am not ready to start my own business and will continue to use her coaching along the way!

Alicia Wisdom
Tatiana was my coach for about 4 months, under Pain BC's coaching for health program. I really appreciated having Tatiana as my coach. She is a great listener, is genuinely curious and empowers me to find solutions to reduce stress and lead a happier and more relaxed life. I think she is very talented and would like to highly recommend her as a coach.

Joanna