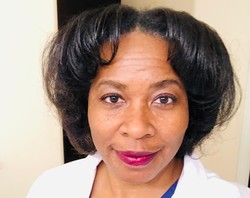 Taunya Wright

Reno, Nevada
Health and Fitness Coach, Life Coach, Spirituality Coach
Nurse, Author
I coach those who want to gain optimal holistic health. I provide knowledge and guidance for personal development, illness prevention, and creating a healthy lifestyle routine.
About Me
Taunya Wright currently resides in Reno, NV. She is a retired registered nurse, an author, and a mother to three children. Preventative health has been an interest during her nursing career. In 2018, Taunya wanted to take her plan of health to another level that's when Rewrite Health was born.
The purpose of Rewrite health is to provide information that will assist health-conscious individuals with ways to transform their current health situation into one that benefits them holistically. It also offers to help clients rewrite the script for their life. Rewrite Health's mission is to help connect the dots for its clients between the barriers they face whether it be events, lifestyle, past trauma or illness to the life they desire.
Rewriting the script process involves co-creating a plan with the client that aligns with goals and their purpose for living. Her hope is to provide better health outcomes holistically in the most natural way possible. At its core Rewrite Health is about healing the whole individual. Self-esteem and confidence are also areas that Taunya coaches in targeting women and girls.
Taunya enjoys writing. She is the author of a 5-Book youth series, The Brady Boe Series, a children's book, and children's workbook titled Building Confidence & Self-esteem. She has also co-authored on another title and works at helping others tell their story through ghostwriting.
Her personal vision is summarized, "To inform the message of truth through writing, coaching, teaching, and nurturing those with a desire to understand the beauty and complexities of life that connect them to their purpose and best self."
Reviews
Taunya doesn't have any reviews yet.