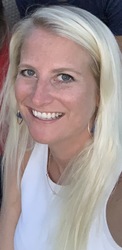 Business Coach, Executive Coach, Entrepreneurship Coach
Worked at Facebook for 12 years, from start up mode to big co, gained my experience on the ground, managing large orgs & business lines
I coach high performers looking to accelerate their current career, launch their business, or figure out what to do next. I help my clients build their professional vision and achieve it.
About Me
I found my passion for coaching and people during my 12 year career at Facebook. I joined the company in 2007 when it was in start up mode, and gained my experience on the ground, managing large teams, as it scaled to the company it is today. Now, I use that training to help my clients step change their career, whether that is accelerating their current trajectory, starting their own business, or figuring out what they want to do next. My approach is simple and bespoke to each client. We focus on surfacing your goals, fears, super powers, the stories we tell ourselves, and what energizes you. This is done via video calls and through the questions I ask you. We then use that to break down barriers to clear the way for your success. My only success is yours.
I support clients all over the world as sessions are hosted via video calls. I'm currently working with people based in NY, LA, SF, Austin, London, Amsterdam, & Sydney. I encourage you to check out the testimonials on my website to see the results we've been able to produce. Through working together, my clients have achieved promotions, gained new management tools, secured their dream job, found the courage to pursue their passion, successfully navigated reorgs, and scaled their own companies. We've built out team strategies and vision docs. I've also worked with people to build out their resume and prepare their personal pitch for the interview process.
I love people and organizational politics (it's all about that game). A rare combo ;) I have deep expertise in tech companies and start ups, but plenty of experience coaching across industries. I'm looking for ambitious clients, who are willing to embrace their fears, and value lived business experience in organizations.
Reviews
Taylor doesn't have any reviews yet.