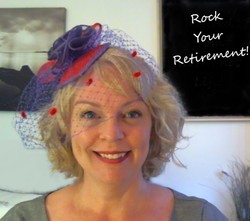 Teresa Abram

Devon, Alberta
Retirement Coach, Health and Fitness Coach, Life Coach
RHC
I help successful professionals who are getting ready for retirement figure out exactly what they want in their ideal retirement life and how to get it.
About Me
My name is Teresa Abram. As an ex-general manager of an award winning custom home building company, I have a history of helping people connect to their dreams, making it become a reality. Now, through my coaching I help individuals and couples overcome their challenges with major changes - like empty-nest and retirement.
If you find yourself in the middle of the night worrying about a major decision and asking yourself questions like:
1. Is it really the right time to do this?
2. Who will I be if I am not, Dr. Smith or Principle Jones or Mom?
3. Right now I have purpose, connection. How will I fill my time with purpose and meaning in this new venture?
4. How will this affect my marriage? My kids? My grandkids?
5. What if something unexpected happens, like illness?
Let me help you get your life on the right track and decrease the stress change can cause in your life. I know that with the help of a little bit of coaching, you can stop this cycle.
Instead, you can:
- BE EXCITED about an upcoming life-altering change
- KNOW what the next right step for you is
- REDUCE your anxiety around change
- IMPROVE your relationships
- DISCOVER your core values
- LEARN how to take care of yourself without being selfish

With my gentle yet perceptive coaching programs, each session is laid out in easy to follow steps that helps you take action and create positive, lasting change. Every session allows time for YOU to talk about your challenges and what action YOU are most inclined to take.
I offer a FREE 60 minute session where you will:
1. Uncover what will stop you, slow you down or keep you from fully engaging and enjoying the change
2. Develop a powerful vision of what makes your Soul happy
3. Discover which habits will sabotage your joy, attention and energy . . and what to do about it
4. Get crystal clear on a step-by-step plan to feel fulfilled
Call or message me today to schedule your FREE session today. Sessions are done over the phone.
Reviews
Teresa doesn't have any reviews yet.