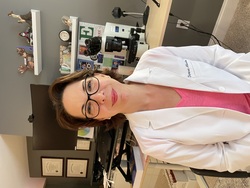 Teresa Alasio

New Canaan, Connecticut
Health and Fitness Coach, Life Coach, Leadership Coach
MD
I coach women and men who want to know more about healing their gut, losing weight and feeling better inside and out. My ideal client is a professional person who has an open mind and heart.
About Me
I am a Board Certified physician located in southwestern Connecticut. I received my medical and post graduate training at Mount Sinai School of Medicine in New York City. After 15+ years in practice, I decided to venture into the world of aesthetics, functional medicine and life coaching and built my practice in my home town of New Canaan, Connecticut. I have been trained as a life coach through The Life Coach School, an institution where I am also a client. After experiencing the life changing effects of coaching first hand, I decided that I wanted to offer coaching to clients, and trained as a coach. The concepts of how our thoughts produce our feelings, which then fuels our actions and produces our results is amazing to me, and even more amazing is that by being aware of our thought and changing them, we can begin to change our lives. My goal is to bring these concepts to each and every client that I coach, and to teach clients to see their minds and their thoughts for the benefit of their future selves.
Reviews
Teresa doesn't have any reviews yet.