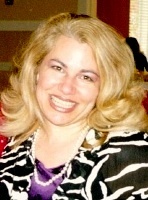 Teresa Ann Foxworthy

Carlsbad, California
Executive Coach, Life Coach, Relationship Coach
Re-Evaluation Counseling, Dating & Relationship Skills, Emotional IQ, Design Consulting, Yoga & Meditation
Professionals seeking support & guidance to navigate change, learn relationship skills, find meaning, make informed decisions, grow spiritually, reduce stress, and live an inspired life.
Details

Carlsbad, California 92011
Hourly Rate: $145 to $195 US Dollars
Gender: Female
About Me
98% Success Rate
Coaching & Counseling By-Phone
Weekly sessions make all the difference.
Time is ticking...
For 20+ years, my programs have transformed men & women, catapulting them into their next echelon of personal fulfillment. I've mainly worked with Fortune 500 Senior Executives; plus consulted for many hi-tech start-ups, non-profits & entrepreneurs. I love being a catalyst!
Prolific with inspiration, ideas, & strategies, I listen as you expand your perspective of what is possible.
CASE STUDIES:
1) Co-Owner repaired his partnership, to sell $30 million Silicon Valley company
2) Senior Executive made partner at NYC firm
3) Hi-Tech VP said I did in 1 weekend what 8 psychiatrists failed to do in 8 years
4) Psychiatrist engaged & married within a year
5) London executive leveled up in one day
Begin by rejuvenating your well-being, then finesse social skills with personal development, re-ignite your career, get a makeover, or re-invent yourself.
My "fun & focused" approach makes it easy.
Using key principles & leading-edge models, you get to be who you want to be & be loved how you want to be loved, feeling confident, while learning to enjoy the ever-evolving journey of your Life's quest.
GET the SUPPORT you need!
Living an "inspired Life" means co-creating relationships, integrating "work & life" goal management, making informed decisions, navigating emotional landscapes, reading people & situations, & possibly charting an entirely new course.
I'm here to help.
Clarify your goals & learn new behaviors, monitor milestones, transform breakdowns into breakthroughs & learn to gracefully allow your vision to unfold with grace & dignity. As I listen to your story, asking questions, I empower you, as you expand your perspective.
Sessions are by-phone, sometimes in-person, depending on my itinerary:
Usually DC, LA, NYC, San Diego, SF, Maui, & Europe.
Begin with complimentary half-hour.
Business Hours: Weekdays 12-7pm Pacific
Available for groups & keynotes.
Reviews
12 reviews (5.0)
When I started working with Teresa, my both my children and business partner didn't speak to me. My romantic life was a mess, too. After 8 months working with her, Teresa helped prepare me to sell an $30 million dollar business, as well as repair all the relationships in my life. I highly recommend her

Alex, CEO, Staffing Agency, Palo Alto, CA
Teresa, in one afternoon, you pulled me through a slump and got me back on top of my game! Thank you for your insight and support. You are impressive. I definitely recommend your professional services.

Tony, CEO, XDeep, London, UK
Teresa, your consultation was so professional. The report you submitted was a book in itself. I now have a veritable reference manual for my medical office. My staff enjoys the improvements that you suggested. You know so much, you have so much to offer, I hope that more and more people learn about your talents and benefit from them

Dr. Cutler, Pain Clinic Director, Corte Madera, CA
Teresa Ann Foxworthy saved my life. Prior to meeting her I was walking around on the verge of tears most of the time. Fortunate to meet her through a mutual friend, she gifted me my first counseling session in which she encouraged me to release my pent up emotions. This saved my life because I had finally found a person who had a technique that gave me the quality of positive attention that I needed, and the encouragement to start releasing 30 years worth of pent up emotions. Without a safe person to release these emotions with, I wouldn't have been able to meet and sustain a six year relationship with the first man I'd ever been in love with. He and I shared six happy years together. He asked me to marry him, but I chose to pursue other paths. If I had not been able to counsel with Teresa, I doubt that I could have attracted this relationship into my life in which I felt more loved than I had ever felt before. Teresa has been my counselor through some very difficult periods of heartbreak. She is non judgmental, and has a superhuman capacity for compassion that allows her clients to feel loved, cared for and safe. She has been through many trials in her life, and has acquired the emotional intelligence to assist you through most of the difficulties that you might face. She coaches from experience. Teresa has an innate intuition and evolved spirituality. She had her first angelic encounter when she was a child. Teresa is 100 percent dedicated to healing, awareness, spirituality, woman's empowerment, happy relationships, and joy. She demonstrates the capacity to be compassionate, while at the same time holding firm boundaries of self-protection. She can teach you to do the same. Although she takes your issues and feelings seriously, she maintains a sense of humor and is usually up for a good laugh. She is dedicated to the highest truth, love and happiness for herself and for all who are lucky enough to work with her. Please feel free to call me if you would like my personal reference recommending her as a life coach and feng shui consultant.

Cassie, Holistic Therapist, Tiburon, CA
Teresa is not licensed, but I feel she's the best therapist I've ever worked with. As a therapist myself, for the past 25 years, I am very impressed with her grasp of human nature and personal transformation techniques. I've reached a new level of self-awareness with her help and recognize a much deeper potential for my life.

Mikial, Psychologist, Mexico City, Mexico
Teresa, you did the work that other psychologists and marriage counselors have failed to do for the past eight years. I now have a completely different understanding of my ex-wife, and this is helping my relationship with her, as well as our children. I can't wait for you to help others like you have helped me. Men need this work

Bill, VP Marketing, Hewlett-Packard, Palo Alto, CA
Teresa, it's only been six months working with you, and I am engaged to be married! I could never have done this without your insight and support. You are amazing. The invitation to our wedding will be arriving soon, I want you to be there.

Sara, Child Psychiatrist, Napa, CA
After working with you for only two months, I'm now signing up my psychiatrist wife & two children who are doctors too! This is very good work. You are my guru.

Raj, Physician & Wellness Center Developer, Washington, DC
Thanks to your insightful program, I have reached my goals in spirituality and am enjoying a quality of life that I never thought I could. It has made a huge impact in my love relationship.

Phil, VP Operations, Credit Suisse, Zurich, CH
Very professional and insightful! We look forward to having you back for more.

Karen, Senior Designer, Sun Microsystems, Redwood City, CA
Superb coaching resulting in success and joy.

Theresa, Wellness Center Director, Rome, Italy
Working with Teresa gets results !! !! Even with the most challenging issues, she helped me maintain grace under fire. Working in the hi-tech industry can be a lot of pressure & stress. The secret to resolving a lot of my problems seems to have been consistently talking to her about problems, brainstorming strategies, and noting progress. Teresa has a sharp mind which quickly identifies possible solutions, her gentle soul keeps a relaxed attitude. She can be feisty, but always makes the process fun. Who doesn't want to be in a better place ? I do, and Teresa helped me in many areas of my life, from personal to professional, from physical to meta-physical, and just plain Loving my Life. I am definitely in a better place because of her !

Arthur, Software Systems Architect, San Francisco, CA
The Smart Way To Find A Coach

1 Describe Your Goals

2 Get Matched

3 Free Consultations
Find My Ideal Coach Now