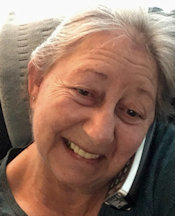 Teri Kozeluh

Monterey, California
Spirituality Coach, Life Coach
BA, MA, Certified DreamBuilder Coach
I coach people who are interested in living a life they LOVE and congruent with their soul's purpose. I am a Dream Builder and you are too!
About Me
Transforming Your Dreams Into Reality...
As a Certified Dream Builder Coach, Teri Kozeluh can help you design and manifest a life that's in harmony with your Soul's purpose.
For over 30 years, Teri has been helping people build their dreams, accelerate their results, and create richer, more fulfilling lives. Teri has taken the very same steps she will guide you through and together you will design a life you love.
She began her career in 1974 working for a small residential facility serving clients with behavioral health challenges. Teri trained in gestalt therapy and supportive-encounter with Thomas A. Munson, M.D., founder of the Gestalt Institute in La Jolla, California. She also assisted in occupational therapy using music, art, and recreational activities to support clients in growing and improving interpersonal skills.
Teri studied General Semantics, communications and spiritual counseling with Wally Skaggs, founder of Rancho Pino Mental Health Facility and the New Age Christian Church and Wisdom School. She was awarded a Bachelor of Arts in 1993 and a Master of theology in 1998 and went on to become an ordained minister. In 2006, she was awarded an Associate of arts in drug and alcohol counseling from the University of Alaska, Fairbanks.
As a sought after life coach Teri offers inspiring workshops as well as transformational in-depth coaching programs that help clients achieve new heights of success, meaning, and spiritual aliveness.
Reviews
Teri doesn't have any reviews yet.