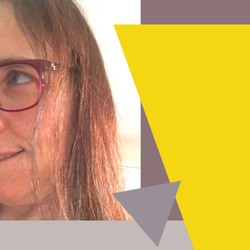 Teri McIntyre

Edmonton, Alberta
Career Coach, Life Coach, Leadership Coach
MA, Certified Life Coach, BRMP
I engage with people in need of a thinking partner, a motivation partner, or an ambition partner to transform their life through the use of curiosity and guided considerations.
About Me
If you believe individual accountability, emotional integrity, and a great sense of humour are the cornerstones of any transformative action, then I am the cheerleader, the confidant, the coach you've been looking for!
My coaching approach at Outside the Pod (dot) org is one of curiosity and thoughtfulness, or guided considerations.
DO YOU EVER FEEL LIKE -
Our social and professional spaces today compel us to rush towards an answer, to grab at any and all things that others place in front of us believing one will be the magic elixir for what we are battling.
We do this almost unthinkingly, even blindly, because we still have hope for something better. Hope that what we think is wrong can be instantly righted. Hope that we have earned and deserve something better.
But grabbing at things without knowing the question(s) we're trying to answer with these 'things' can keep us in an unhealthy, and sometimes self-defeating, spiral of anxiety and inertia. I personally know this all too well.
WHAT CAN YOU DO -
By taking a thoughtful, curiosity-oriented approach you can allow yourself the mental and emotional break needed to harness that hope and formulate the question(s) you are truly pursuing for answers.
I will meet you where you are at in your journey, meet you where you're comfortable starting. And then we'll work to build a curiosity mindset within you to guide you forward in bringing about transformational change(s).
*Clarity is the goal. Fulfillment is the success.*
Reviews
Teri doesn't have any reviews yet.