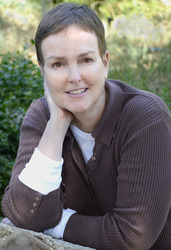 Teri Webb

Los Angeles, California
Life Coach, ADD ADHD Coach, Career Coach
PhD, Accomplishment Coaching/ADD Coach Academy
Are you a writer, artist, student struggling with your purpose and direction in life? Have you been diagnosed with ADHD? Are you in a dead end job or unsatisfying career? I can help!
About Me
Are you interested in discovering who you truly are? Are you wanting to create an empowered life built on your unique talents and abilities? Are you wanting to get out of a job situation you're not happy in? Do you want to set effective goals and step into empowered and enlightened action but know you need support staying motivated, focused and accountable?
I work with people of all ages, and bring to coaching the perspective that humans are enormously intelligent, have complete freedom of decision, complete power of commitment and determination, and an unlimited ability to mobilize the resources necessary to make great things happen—that includes everyone no matter the challenge.
I have 15 years of teaching, research, coaching and consulting experience. I received my Ph.D. from UCLA and have undergone the provider training programs in Accomplishment Coaching, ADD Coach Academy and Emotional Brain Training. Hence, you can rest assured that I understand how to collaborate powerfully with you to envision and accomplish your mission, discover and fulfill your purpose, and rewire your brain to a state of joy and resilience.
Coaching is about creating possibility. Hence, if you're looking for a breakthrough in your life, and are ready to take action in partnership with a coach who sees your potential and ability, email/call me today for a complementary 30-minute strategy session.
Reviews
9 reviews (1 verified) (5.0)
Teri is an incredible support for anyone who is finding their way in life. She helped me restructure my thought patterns from the inside out, and I always felt gently held, never pushed. She is incredibly generous with both time and spirit. Teri has a unique ability to help people believe the best of themselves and their potential. With her indispensable support, I changed my life. Im forever grateful to her.

Kendra W.
Before meeting Teri, I was a master procrastinator, indecisive, unclear and stuck. She helped me set goals, some of which I've reached and some of which I'm still working on. Expect to create changes in your life when working with her.

Mark T., Contractor, Phoenix, AZ
Dr. Webb is highly educated, and has the ability to synthesize from an impressively wide range of resources towards a given conversation; moreover, every consultation with her is individualized and specific, yet carries with it a consistent philosophy that change is buoyantly possible. She combines incisive insight with genuine compassion in a way that inspires you to find your own clarity—of professional goals and personal feelings.

L.K., Associate Professor, Los Angeles, CA
Teri is a brilliant Coach who can lead you on your self-discovery journey, and who can help you reach your goals and create a richer life. I love her commitment, sincerity and wisdom.

Hiba H., Project Manager/Speech Coach, Redondo Beach, CA
What I was in, was a muddle, a puddle, an ice patch, tires spinning and whining, and going absolutely nowhere. What I am in now, is a plan, a design, a road map, a clear destiny. I've never felt so content because I've never seen myself, before Teri, as someone worthy, capable, and certain of living the life I've imagined for myself. My undying thanks.

Kay A., Screenwriter, Long Beach, CA
Teri has the ability to hear beyond what her clients are saying. She asks the tough questions to initiate reflection on what is getting in the way of them moving forward. Be ready to be challenged and create breakthroughs when partnering with her."

Alissa M.
Teri Webb is an authentic, engaging and heart-centered life coach. With her inquisitive and gentle manner, she guides her clients to safely explore, while also challenging and encouraging them to achieve their goals and life purpose. Each time I work with Teri, I am left with the sense that I am truly being seen as my essence, and this allows me the confidence and space to step out of my comfort zone, knowing Teri is there for support, structure, and a lifeline if needed. I trust my dearest loved ones with Teri's brilliant coaching and highly recommend her as a life coach and accountability partner.

~Dannette R
I have had the privilege of receiving coaching from Teri Webb on several occasions. She is present, on point and committed to her client's growth. Teri shows integrity, leadership, curiosity and wisdom, while integrating a playful, timely humor—and can be depended on to show up fully for her clients. Teri has profound intuition and a gentleness about her that is both comforting and powerful, and delivers questions in a manner that supports her clients in moving to the next level. I highly recommend her as a coach and a mentor.

Marianne W.
Teri is a brilliant coach. I felt a beautiful balance of support and encouragement in my sessions with her. I had been holding onto some really old money patterns and she created the space for me to completely release and let go as well as create a new future for myself. She is intuitive, full of love, playful, and a totally safe space to let it all hang out. I felt super safe to speak my truth fully and completely and could feel she was holding me completely in light. I suspect you too will feel like a new person after you are coached by her.

Laura, Coach, San Diego CA