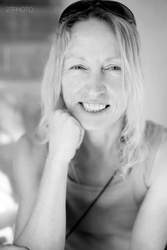 Terri Hunter

Jasper, Alberta
Spirituality Coach, Performance Coach, Life Coach
Coaches Training Institute fully certified Life Coach
You are becoming a more self-aware, adventurous soul, and have a desire to create a life around the things you love. Let's explore your life purpose together, and chart your ideal course.
About Me
My program is designed to give you awareness of your values, your life purpose, passions, and how you can take off your mask.
We will explore any inner negitive critics that are holding you back. You will discover your uniqueness in the universe, what makes you tick and what you have to offer to this planet that will leave you feeling fulfilled.
Reviews
3 reviews (5.0)
It was a very nice way to be led to imagine that my wishes are already mine, to believe in myself and to own my goals, not about the how of getting there, just about the lead of imagining it. I felt much clearer. Very uplifting.

Nives Sutakovic, Yoga Instructor
The time Terri took to listen, ask questions and to mirror back to me. I also appreciated the time she took to write down key phrases and send them to me. The exercises we did were helpful.

Kim Wallace, Norway
I had my first life coach session with Terri while I was still living in Ton Sai. She went through the wheel of life with me. Considering that I was teaching yoga in Thailand, had just unearthed a passion for rock climbing, and discovered a friend group vibrating on a similar wavelength, all aspects of my life neared a ten out of ten, but this was not an accurate representation of my life. The life I lived lacked foundation, it was fleeting and unsustainable. In that first session we focused on the two areas of my life that I wanted to see the most change: love and fun and recreation. Terri had me visualize what a ten out of ten would look like for each scenario. Fast forward just one year and I have the exact life I had dreamed of while sitting in that open-air studio caught between the jungle and the ocean. Through committing to my life coach I began to vibrate at a frequency I had never experienced. I connected to this place, this corner of the world, and its energetic pocket. I connected to its earth; to its incessant rain; its blue mountains and wet forest leaves. I engaged with my home. I skied at sunrise when the masculine sun coagulated from liquid gold over the Discovery Passage. I mountain biked through midday rain just to soak my skin in the wet, wild earth. I surfed at sunset when the ocean's surface refracted the golden green of the rainforest. I connected to my community with my teaching. Some mornings I dreaded leaving the warmth of my bed for the studio. I prayed that no one would show up for class so I could crawl back to my dreams. But what woke me, while even the sun still slept, was not a paycheck, but rather the commitment I practiced towards my students. They showed up for their mats, for their practice, every week and their devotion inspired me. I observed their beautiful bodies transform and to be trusted as part of that transformation was sacred. It was the practice of connection. As with all commitments it was appropriate to re-evaluate, to consider what this commitment added to my life, and what it took away. A few months ago, Terri and I revisited the wheel of life. We re-evaluated and she had me assert, out loud, what I wanted in a partner. I wanted support; someone who encouraged me and helped me to achieve my dreams. I wanted affection; someone to hold me, kiss me, touch me. I wanted adventure; someone to hike, ski, surf, and climb with. A week after my assertion I met someone. I did not piece it together that quickly, however. It took a couple months of acquainting our spirits and building trust in the universe to not only recognize that I had found what I was looking for, but to surrender to it. Saying intentions out loud amplifies their power because the Universe listens and it wants to deliver. It wants us to receive its gifts and, most of the time, under our current social climate, it can be difficult to accept that we are worthy of all our desires. Change begins with admission and surrender. With help from Terri I vibrate in the bliss disguised by my fear of commitment. Through her support I discovered the strength and courage to commit to a life that I wanted to live: I am the goddess rooted to the core of the wanted adventure; someone to hike, ski, surf, and climb with. A week after my assertion I met someone. I did not piece it together that quickly, however. It took a couple months of acquainting our spirits and building trust in the universe to not only recognize that I had found what I was looking for, but to surrender to it. Saying intentions out loud amplifies their power because the Universe listens and it wants to deliver. It wants us to receive its gifts and, most of the time, under our current social climate, it can be difficult to accept that we are worthy of all our desires. Change begins with admission and surrender. With help from Terri I vibrate in the bliss disguised by my fear of commitment. Through her support I discovered the strength and courage to commit to a life that I wanted to live: I am the goddess rooted to the core of the earth, blooming toward the open sky and universal atmosphere. I radiate with the sun and glow with the moon within. This is the life I have divined.

Nicole Berns
The Smart Way To Find A Coach

1 Describe Your Goals

2 Get Matched

3 Free Consultations
Find My Ideal Coach Now