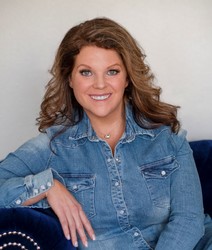 Terri Wright

Boerne, Texas
Life Coach, Team Coach, Business Coach
BA, MBA
I help the frustrated and overworked identify their roadblocks to help others overcome their struggles and frustrations. The ultimate goal is to gain clarity and confidence, and identify key strengths
About Me
Terri J. Wright Coaching originated from a deep calling to help others escape the pain and heartache in their lives. Terri Wright, the founder, has always made it a point to try to make a positive impact in this world. She has a dream of helping others find the joy and happiness they deserve. Terri believes she was meant to climb to the tallest mountain and share her story and message with everyone she can.
Society is spinning out of control with of a multitude of problems. Crime, social issues, and financial hardships will always be present, but we believe that an additional concerning issue is on the rise. Career stress has led many of us to have low self-esteem, health issues, relationship turmoil, and even addictions.. We all want to be successful, but the overwhelming weight of wanting to succeed in our careers leads to toxic competition and shattered relationships. The result is devastating, and causes pain, solitude, sadness, and self-doubt; and so the downward spiral begins. The result hurts us all, especially our family, friends, and peers.
Being employed in the justice system for most of her adult life, and being married to a Texas Ranger, Terri has seen the unfortunate impact of crime on society. Terri has also been a professional auditor for 15+ years, working for the federal government and corporate entities, so she understands the tremendous burden of stress in the corporate
world. Terri sees the downstream impacts of the negativity and heartache, and has a true passion to be a shining light. Terri strives to make a difference by helping people reach their full potential and finding their natural abilities.
Everyone has a gem inside of them. Unfortunately, so many are hidden because people's self-esteem and confidence forces them to try to fit into society's mold of success. Terri provides life coaching and motivational speaking to help others overcome their struggles and frustrations. The ultimate goal is to gain clarity and confidence.
Reviews
Terri is an amazing, compassionate person with a story to tell that will open your eyes to your own inner story. In spite of a tragic event that could have turned her onto on a course of endless depression and sorrow, she overcame her grief to build a tremendously successful career and created a beautiful family. Terris life experiences have led her to deep introspection, and learning to see the signs of trauma, grief, and stress that can signal serious health concerns. Terri also has an outstanding understanding of todays corporate world with all of its stress and frustration, as well as the craziness of the society we are living in today. For me, Terris grounded, logical approach to self-assessment, goal setting and developing a realistic plan to obtain your goals is one thing that I appreciate most from her coaching. As a naturally warm and supportive person, Terri also inspires trust and self-confidence. I recommend Terri wholeheartedly to anyone seeking to better their lives, and live up to their greatest potential.

Leah