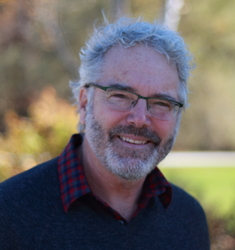 Thom Huntington

Cambridge, Maryland
Entrepreneurship Coach, Life Coach, Leadership Coach
BA, Certifed Professional Coach, ELI-MP, ACC
Are you running your business or is your business running you? I coach stressed out business owners and leaders who are overwhelmed by their business and life demands and want to regain some balance.
About Me
I coach leaders and people looking for more in life who are overwhelmed by their business or life demands and want to get some kind of balance or passion back in their lives.
Are you so busy putting out fires that you almost forget why you started your business?
Does your family say they never see you anymore?
Do you feel like you have passions that are not being represented in your daily life?
Do you judge your self-worth on the "success" of your business or project?
It doesn't have to be that way. You can have your career, a great relationship with your loved ones, and more free time. But you need to make real and clear priorities and boundaries which is difficult to do for ourselves. If you say "yes" to too many things, you won't have time to take care of yourself. If you say "no" to your passions because you believe you can't "afford" to make a change, you'll become frustrated and resentful.
Eventually you'll break down like a car that never gets serviced.

This is where I can help with coaching. I've been in that place and have a good idea of what you may be going through. We'll start by taking the time to really consider your values and which ones are most important in your life. After we prioritize which values matter most, we'll work out ways to delegate or even eliminate some of the things that are overloading your precious time and resources.
My clients tell me they feel freer and calmer knowing what really matters in their lives and understand that it's all in the choices they make. After we work together, they know where to focus, which activities are important and which ones they can release.
I have 28 years' experience owning and operating multiple small businesses in a variety of fields including retail sales, residential and commercial construction, and food service. I am a Certified Professional Leadership and Transition Coach accredited by the Institute for Professional Excellence in Coaching, and the ICF as an ACC coach.
Reviews
4 reviews (5.0)
Thom has a beautiful gift of coaching in a calming and compassionate way that would leave me feeling more at peace and sure of myself. One of the special things about working with Thom was that after a tough couple of days or if I was feeling low in energy, I would always have the same feeling before our call, "You're going to feel so much happier after speaking with Thom!" I could trust that feeling because it was without fail that I would laugh at least twice in that hour with him. Thom was incredible at raising my general sense of joy; how many people do you know that can do that?

Laura F. , Reiki Practitioner and Energy Worker, Hudson Mass
As my business got more predictable and my children got older, I found myself feeling wistful for an earlier and different version of myself. Thom helped me to identify and say aloud the dreams I knew I had been neglecting; he guided me into an action plan that fit my current lifestyle, so I could immediately see a positive and manageable change in my life.

Wendy S, Vermont
"Speaking with Thom about some problems and frustrations that I was struggling with was an incredibly liberating experience. One of the many things I found helpful was his uncanny ability to help me discover answers on my own.

Lowen Howard, English Teacher, Cambridge Md.
You won't find a more engaging and supportive coach than Thom Huntington. He brings great wisdom, sensitivity and warmth to his work, respecting and honouring his clients' dilemmas and working hard with them to find new perspectives and frames of reference. Working with Thom was a very valuable experience for me at a challenging time in my life and he has my heartfelt thanks and appreciation.

Martin C., Legal Consultant, Sydney Australia