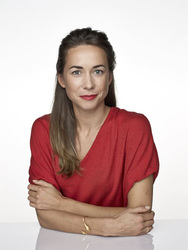 Tiffany Busser

Dubai, Dubai
Executive Coach, Life Coach, Relationship Coach
Advanced Coach and NLP Master Practitioner Mindbridge NLP trainings
I support people who wish to expand their vision, find their passion, start a business, manage their stress, state of mind, have better relationships with themselves and others. Motivation is key.
About Me
Be it on a personal or a professional level, I act as a catalyst and a frame for people who want to operate a change. Whether they want to accomplish something in their career, relationships or simply for themselves, I help them understand, structure and focus. I don't have an answer to everything, but rather a mind-boggling range of open questions! I help put things in perspective. I create a safe place where people come as they are, as long as they are motivated. I am emphatic and enthusiastic and I also want to be a challenger.
People who come to me call for help to reach their options. We devise a specific objective or project then envisage actions that will lead to its success. Big distances, just like small ones, are traveled step by step.
Reviews
Tiffany doesn't have any reviews yet.