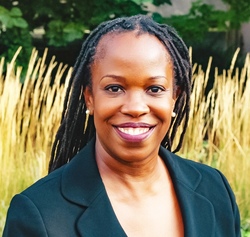 Tiffany Green

Chicago, Illinois
Executive Coach, Business Coach, Spirituality Coach
BA, MA, MBA, Master of Divinity, Licensed Professional Counselor
I help high-achieving women thrive in their careers without sacrificing their personal lives by identifying their unique idea of success, reclaiming themselves and promoting healthy work-life balance.
Details

Chicago, Illinois 60601
7733530033, ext. 710
Send Message
Visit Website
Hourly Rate: $250 to $450 US Dollars
Gender: Female
About Me
Is the career that you once found exciting and interesting starting to feel like a burden?
Are you finding yourself more overwhelmed by the volume and pace of your work?
Are you feeling stuck in your career and not sure what your next steps should be?
Is work slowly taking over your life—making it so you no longer have the time or energy to do the things you once loved?
LET ME HELP YOU feel grounded, focused, excited and energized again.
I support women in having successful careers without sacrificing their personal lives.
I've been where you are. After more than 20 years developing marketing, communications, fundraising and branding strategies for businesses and non-profit organizations, I experienced a health crisis that made me re-evaluate my career and the importance of work-life balance.
Today, I am a coach, counselor and chaplain. I guide high-achieving women through the process of finding a greater sense of clarity and balance. I wake up each morning excited about my work and committed to supporting other women in feeling the same. I am passionate about helping women avoid burnout and lead healthy and more fulfilled personal and professional lives.
Reviews
2 reviews (5.0)
I cant say enough about Tiffany! I signed up for her SheThrives master program when I was experiencing some issues balancing work and everything else going on in my crazy life at the time. I was 6 months into a new promotion and afraid I was close to burnout. I needed some guidance. We worked together to figure out what was really happening in my life and what I needed to do about it. It was enlightening, and it worked. I learned more about what it means to be a high performing woman and how in certain professional dynamics, that can work against you. Tiffany was so helpful during this time when I felt no one really understood what I was going through. I felt like we were partners trying to untangle the circumstances of my life. I appreciated all the information she gave me to bring clarity to my situation. Shes the absolute best.

Marianne Anderson
Tiffany is a phenomenal coach who is able to continually and consistently encourage me to maintain momentum towards my goals. As a high performer it can be easy to set unrealistic expectations for myself - Tiffany's approach is encouraging, welcoming and one that allows for flexibility - which helps move the needle forward when it comes to achieving lofty goals and making big changes to one's career and one's life. I know a number of coaches and was happy to have the chance to work with her because she is also a licensed counselor and also has experience across a variety of industries. Tiffany is incredibly empathetic while still being able to help me move forward with my goals. This kind of encouragement, compassion and empathy is invaluable - it takes a lot of courage to work with a coach to begin with and Tiffany is AMAZING. If you get a chance to work with her, I highly recommend that you do, you will not be disappointed!

Adrienne G.