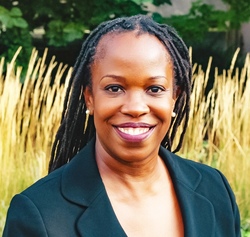 Tiffany Green

Chicago, Illinois
Executive Coach, Business Coach, Spirituality Coach
BA, MA, MBA, Master of Divinity, Licensed Professional Counselor
I help high-achieving women thrive in their careers without sacrificing their personal lives by identifying their unique idea of success, reclaiming themselves and promoting healthy work-life balance.
Details

Chicago, Illinois 60601
7733530033, ext. 710
Send Message
Visit Website
Hourly Rate: $200 to $400 US Dollars
Gender: Female
About Me
Does this sound like you....
- Is the career that you once found exciting and interesting starting to feel like a burden?
- Are you finding yourself overwhelmed by the volume and pace of your work?
- Do you fear you may be losing your edge?
- Are you finding less time to spend doing the things you love because you just don't have the time or the energy?
- Are you feeling more pessimistic, irritable or frustrated in general?
- Are you feeling stuck in your career and not sure what your next steps should be?
I CAN HELP.
I support women in having successful careers without sacrificing their personal lives.
I understand what you're going through because I've been where you are. After more than 20 years developing marketing, communications, fundraising and branding strategies for businesses and non-profit organizations, I experienced a health crisis that made me re-evaluate my career and the importance of work-life balance.
Today, I am a coach, counselor and chaplain. I guide high-achieving women through the process of finding a greater sense of clarity, balance and connection during professional transitions. I wake up each morning excited about my work and committed to supporting other women in feeling the same. I am passionate about helping women avoid burnout and lead healthy, grounded and more fulfilled lives. I currently live in Chicago, Illinois.
Reviews
Tiffany is a phenomenal coach who is able to continually and consistently encourage me to maintain momentum towards my goals. As a high performer it can be easy to set unrealistic expectations for myself - Tiffany's approach is encouraging, welcoming and one that allows for flexibility - which helps move the needle forward when it comes to achieving lofty goals and making big changes to one's career and one's life. I know a number of coaches and was happy to have the chance to work with her because she is also a licensed counselor and also has experience across a variety of industries. Tiffany is incredibly empathetic while still being able to help me move forward with my goals. This kind of encouragement, compassion and empathy is invaluable - it takes a lot of courage to work with a coach to begin with and Tiffany is AMAZING. If you get a chance to work with her, I highly recommend that you do, you will not be disappointed!

Adrienne G.