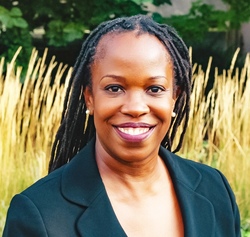 Tiffany Green

Chicago, Illinois
Executive Coach, Business Coach, Spirituality Coach
BA, MA, MBA, Master of Divinity, Licensed Professional Counselor
I help women thrive in their careers without sacrificing their personal lives by identifying their unique idea of success, reclaiming themselves and promoting healthy work-life balance.
About Me
Is the career that you once found exciting and interesting starting to feel absolutely exhausting?
Did you find yourself unexpectedly laid off or furloughed and want to take this time to find a career that brings you greater joy and satisfaction?
Are you finding yourself increasingly overwhelmed by the volume and pace of your work?
Is work slowly taking over your life—making it so you no longer have the time or energy to do the things you once loved?
Do you want to make a change but feel stuck and unsure about what your next steps should be?
Wouldn't you like to feel GROUNDED, FOCUSED and ENERGIZED again?
I've been where you are. After more than 20 years developing marketing, communications, fundraising and branding strategies for businesses and non-profit organizations, I experienced a health crisis that made me re-evaluate my career and the importance of work-life balance.
Today, I am a coach, counselor and chaplain. I guide high-achieving women through the process of finding a greater sense of clarity and balance. I help women thrive during professional adversity and transition. I wake up each morning excited about my work and committed to supporting other women in feeling the same. I am passionate about helping women avoid burnout and lead healthy and more fulfilled personal and professional lives.
START FEELING LIKE YOURSELF AGAIN
Use the website link in this profile to visit our homepage and sign-up for your complimentary 360° Success Call. You'll leave the call with a clear understanding of your greatest frustrations—along with concrete steps you can take today to resolve these concerns.
Reviews
3 reviews (5.0)
I have worked with a few coaches in the past and Tiffany has provided me with the most tangible and lasting results. I proudly identify myself as a Type A personality. I really love my work as an attorney but over the years, the pace of my schedule started to catch up with me. Because of the culture of my firm, I was expected to wake up in the morning and check my email, work 10 to 12 hours and then spend another couple of hours responding to messages before going to bed. It seemed like I was always working and it was starting to negatively affect me. I was having difficulty sleeping. I was gaining weight and I was irritable. I didnt feel like myself anymore. I felt tired and awful all the time. I realized I needed a coach. I found Tiffany and She Leads Academy after doing a Google search. In just a few weeks of coaching with Tiffany, I was able to identify what was causing me the most stress and develop an action plan. She gave me much needed perspective which was invaluable at that time. I was able to organize and set boundaries at work. I feel so much better and have more time to spend doing things that matter most to me. I wish I had found her years ago!

Stephanie H
I cant say enough about Tiffany! I signed up for her SheThrives master program when I was experiencing some issues balancing work and everything else going on in my crazy life at the time. I was 6 months into a new promotion and afraid I was close to burnout. I needed some guidance. We worked together to figure out what was really happening in my life and what I needed to do about it. It was enlightening, and it worked. I learned more about what it means to be a high performing woman and how in certain professional dynamics, that can work against you. Tiffany was so helpful during this time when I felt no one really understood what I was going through. I felt like we were partners trying to untangle the circumstances of my life. I appreciated all the information she gave me to bring clarity to my situation. Shes the absolute best.

Marianne Anderson
Tiffany is a phenomenal coach who is able to continually and consistently encourage me to maintain momentum towards my goals. As a high performer it can be easy to set unrealistic expectations for myself - Tiffany's approach is encouraging, welcoming and one that allows for flexibility - which helps move the needle forward when it comes to achieving lofty goals and making big changes to one's career and one's life. I know a number of coaches and was happy to have the chance to work with her because she is also a licensed counselor and also has experience across a variety of industries. Tiffany is incredibly empathetic while still being able to help me move forward with my goals. This kind of encouragement, compassion and empathy is invaluable - it takes a lot of courage to work with a coach to begin with and Tiffany is AMAZING. If you get a chance to work with her, I highly recommend that you do, you will not be disappointed!

Adrienne G.