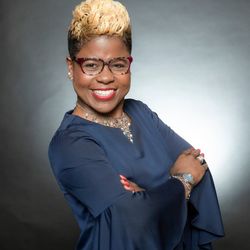 Tiffany Lewis

Toledo, Ohio
Career Coach, Executive Coach, Life Coach
Certified Professional Career Coach
Are you an engineer who struggles with how to sell yourself on a résumé and in an interview? If your last job interview attempts left you as the last person standing, my Top Tier program is a winner!
Details

Toledo, Ohio 43607

1-855-234-9797

Send Message
Visit Website
Hourly Rate: $200 to $300 US Dollars
About Me
Are you an engineer facing these interview challenges?
1. Struggling to find the right words to say?
2. Unsure of how to promote yourself on your résumé or in person without sounding boastful?
3. Finding it difficult to convey how you'll add value to the company?
4. Caught between your natural introverted personality and the need to be outgoing?
If you relate to any of the above, you're not alone.
I'm Tiffany Lewis, a Certified Professional Career Coach and Certified Professional Résumé Writer specializing in helping engineering professionals
(and other professionals) excel in job interviews. I work with engineers who often feel tongue-tied during interviews, transforming them into top-tier candidates who secure the job they desire.
My approach involves crafting "memorable" statements that pique the hiring manager's curiosity and position you as a standout applicant. After all, your goal isn't just to be compelling—it's to be the last candidate standing, and I reveal the secrets to achieving that in my Top-Tier Masterclass. Ready to supercharge your interview success? Start your journey today.
Here are some simple interview tips:
● Keep your responses concise and focused on your relevant skills.
● Emphasize your ability to work well in a team.
● When leaving a voicemail after an interview, always provide your contact information.
● Ready to ace your next interview? Let's get started!
Remember, clarity and engagement are key in LinkedIn job posts. Your revised message provides more information, addresses potential questions, and encourages action.
Reviews
5 reviews (5.0)
Tiffany's high energy and enthusiasm is contagious. Not only does she provide an awesome service for others, but she puts the time and thought into as though it's for herself. Before coming to Careers In Bloom my resume wasn't an eye catcher for an employer, it didn't have the finesse that it needed. After several sessions with Tiffany brainstorming and taking a deep dive into who I am, she was able to create an awesome resume that I wouldn't be afraid to present at a moments notice. I definitely would recommend Tiffany for any position that's falls within her path.

Ray McElvene
Recently I've been making progress at work in life however I felt like I still needed an extra push. Something that would get me over the hump. I told myself if I were to get a coach they needed to be in alignment with my values and where I am personally in life. After our initial conversation I thought Tiffany was the perfect person to connect with. I have completed three sessions so with her Developing a Better Me coaching program. She has a way of reminding and connecting you back with your purpose. She also helps you to focus on you in each session. I am always challenged in my way of thinking but also ignited to move forward. I have implemented everything we discussed after just two sessions. Each week I can tell my focus is getting clearer. I am reaching my goals and can't wait to see where I am at the end of the program. If you are looking for a coach who will hold you accountable but also remind your of your gifts and why you started Tiffany is that person. She wants to see you win and do whatever you are called to do at your best. Go sign up with her today.

Jessye Talley
Many thanks to Tiffany and Careers in Bloom. In working with Careers in Bloom, My jam-packed resume was trimmed down to a clear representation of the achievements of my work life. The end result was a creative piece, a resume that highlights my skills, values and achievements that can be valued by future employers and clients. It was a clear illustration of the essence of who I am and why I am a valuable human resource asset for any company. If you are looking for someone who quickly sees your talent and who can quickly put you on display for others to see, contact Tiffany and Careers in Bloom. Careers in Bloom takes the time and effort in making you shine.

Andrea Seale
Tiffany L. Lewis, owner of Careers in Bloom, demonstrates excellence in every level of detail of her work. Tiffany is a pleasure to work with and extremely thorough. Through Tiffany's detailed questions, I was able to uncover and present aspects of my work and ability clearly, thanks to her gift with language and enthusiastic mastery of her craft. I highly recommend Tiffany for individuals or companies who want to accelerate their leaders' progression.

Richard Kelsey
If youre looking for clarity, confidence, and perhaps a push, look no further than Tiffany Lewis, the Clarity Coach. After a few years of putting my heart and soul - and workaholic hours - into leading extraordinary sales teams, I found myself unemployed, frustrated, confused, and exhausted. Tiffany helped me to see where I was, where I wanted to be, and helped me get outside of myself for a better look around. I have since found balance in my home, peace, and clarity to move forward.

Jessica D