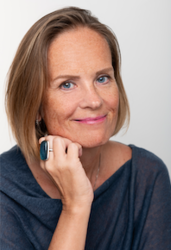 Tiina-Maija 'tinamaya' Bergman

Dubai, Dubai
Business Coach, Life Coach, Spirituality Coach
Certified Resilience Coach, ICF Business Coach, Master Prac and Coach NLP, TLTherapy,Hypnosis, Barrett Analytics Practitioner
Someone who is yearning to live a meaningful life, is ready to explore different ways of looking at a situation, ready to consider making lasting changes, has an open mind to opening their minds more.
About Me
As a Coach Tiina-Maija combines her own experiences of the corporate demands with her learnings about the Mind-Body-Spirit connection, helping her clients steer their lives to mindfully align with their Purpose and thriving, joyful life. An avid recreational athlete herself, Tiina-Maija loves to guide and inspire her clients on their well-being journey.
Tiina-Maija holds certifications as ICF and Flow Coaching -accredited Business Coach, Resilience Coach and NLP Coach, is a Master Practitioner of Mindfulness and NLP, TimeLine Therapy and Hypnosis. She is also a Lead Facilitator of Transformation, and an Energy Healer.
Like so many, Tiina-Maija has a first career in the corporate rat race and it was the high demands of it that drove her in search of extra breathing space and stress relief which she found in the holistic healing arts 20 years ago. Since then she has closely explored and studied several modalities of energy work including Reiki, Jin Shin Jyutsu, Pranic Healing, and Cosmo-energy. She is intuitively guided to use these modalities with her clients in order to restore balance, health and a sense of well-being. Tiina-Maija's passion for wellbeing extends also to pets and experiencing the wonders of energy work on them.
Since 2015 Tiina-Maija is a certified teacher of Hatha yoga, a practice she started 15 years ago when looking for ways to heal a long-standing chronic back complaint.
Tiina-Maija has closely studied and worked with a world-renowned expert in relationships and facilitation, Gita Bellin, and in 2018 she certified as Lead Facilitator of Transformation and a Meditation modality Dynamic Mind Practice.
Reviews
Tiina-Maija 'tinamaya' doesn't have any reviews yet.