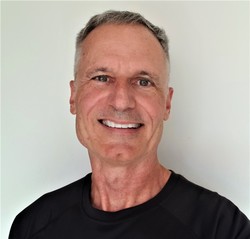 Todd GORISHEK

Atlanta, Georgia
Career Coach, Relationship Coach, Life Coach
BS, Certified Coach Newfield Network, Member In Good Standing ICF, Bachelor Science Business Finance, Bachelor Science Pharmacy,
Men 30-50 yo who are in a the Next Step Career process for advancement or change. Men who want Clarity and Confidence to have boundaries, ask for what want, and follow their passion/purpose in life.
About Me
I am a dedicated Men's Career and Confidence Coach specializing in Next Step Career coaching. I have a passion for helping men unlock their full potential and achieve their personal and professional goals.
Drawing on my own experiences, insights, and extensive coaching expertise, I'm committed to equipping you with the tools and guidance needed to overcome obstacles, develop authentic confidence, and build a rewarding career (and life) that aligns with your values and passions.
I believe you have everything inside of you necessary to make your life happen in the way you want it. I help you find, see, and own that.
Having faced and conquered my own challenges, I understand the complexities that men face in both our personal and professional lives. I'm dedicated to providing tailored coaching solutions that address your individual needs, fostering a supportive environment for growth and transformation.
Together, we transform the shit talk in your head, like "I don't belong, I'm going to be found out, I'm afraid I will fail, I'm not good enough," that is getting in the way of what you really want, into beliefs that support you and the man you want to be.
At the end of the day, I help men create incredible and fulfilling lives where they confidently manifest their strengths, abilities, and talents in their careers and relationships. You will have a strong sense of self worth, self acceptance and hopefully enjoy a sense of playfulness as you create the life you really want.
Personally, I've journeyed through three career transitions, been in a 40 year relationship, that includes divorce and separation, and am living in a foreign country, learning a new language, while I coach fulltime online.
With my unique blend of empathy, insight, and practical guidance, I'm here to help you take control of your life, embrace your strengths, and create a future that exceeds your wildest dreams.
Let's work together to elevate your life and achieve lasting success!
Reviews
12 reviews (5 verified) (5.0)
Todd is an excellent coach. He listens very well, and helps you see and understand how your past decisions and actions may have contributed to the challenges that you faced. He then works with you by providing the tools you need to improve your quality of life.

Kevin
Todd was a huge help to me on my career/industry change journey. Highly recommend

William Robinson
Todd was excellentgood listener, great find of knowledge..kept me on a path to making reasonable goals and healthy life choices. 5 star!!

Marc
He works great with guys that are having a struggle in their life and showing you how to solve it. Started working with him last week, can't wait to see what she journey holds for my future!

Cameron
Todd was fantastic in keeping me on track and holding me responsible for my future. Searching for jobs is hard, and it is really easy to get discouraged but Todd was always there to bring me back to reality and help me reframe my thinking back to one that leads towards progress.

Grant
Todd is a great coach. He really helped me assess my strengths and weaknesses and determine a course of action for my career. Can't recommend him enough. He has been wonderful to work with.

Anonymous
Todd is amazing. I wasn't sold on this "job coach" idea until I reached out to him. The transformation that I went through this past year was nothing short of incredible. I was stuck in a career with no work-life balance that I wasn't proud of. Todd identified the areas I needed assistance with, kept me on task with weekly homework, and I achieved the best-case scenario with the perfect job offer. He dug really deep to help me make the most out of networking opportunities and worked on my fractured confidence that I needed to overcome my current situation. I've recommended him already to associates seeking the same change and I have no hesitation recommending him here. The greatest investment you'll ever make is in yourself. Call Todd!

Spencer A.
Todd was very much the coach I needed when we worked together. Todd's qualifications largely speak for themselves, but there are a few things that stood out from my experience working with Todd that are worth highlighting, and important (in my opinion) to being a great coach: - Todd has a real gift for knowing how to balance: listening, questioning, and inspiring. I think this is an especially difficult and challenging skill to build in coaching, and Todd is a master at this - From Day 1, and well past when we had stopped formally working together (because I accomplished what I had hoped to with his support!), I've really felt like Todd has been in my court. He is remarkably active and went well beyond what I'd expect from a coach to make sure I was healthy and living how I wanted to. - Todd is simply a wonderful person to know. That was not only an added benefit, but his character made it such that I had trust in him from the get go, and that enabled a more successful coaching relationship. If you have the opportunity to work with Todd, I couldn't encourage you more to take it!

Chris Murphy
Todd is all you can wish for in a coach. He is there for you all the way, asks the right questions and knows how to balance push and pull to get you moving and reaching your goals. Having had different coaches in my life, I can say that he goes beyond what you usually can expect from a coach and am very happy to have found him. If you want to make some changes in your life as a man you are at the right place. Todd, I am very grateful for all that you have taught me and helped me with!

Steven
Todd is an excellent coach. He helped me define what I wanted in my life and did a great job of holding me accountable. Years later, I get to look back on our initial conversations and see that I've completely changed my career and situation in life the way that I wanted! I would definitely recommend Todd to anyone that wants help accomplishing important goals or life changes.

Dan
I have been very fortunate to have worked with Todd Gorishek of Empowered Men Coaching for a number of years. He is truly fantastic. Todd is very practical and extremely focused in his work. He has helped me to cut through the clutter in many areas of my life, personally and professionally, and to help me focus on what I need to do next to achieve the goals I want in my life. He has proven to be an excellent ally for me over the years, and I think anyone who works with him would be lucky to have Todd in his corner. Todd is a top quality provider, and if you are looking for a coach, look no further. Once you work with Todd, you will be very happy you did. Keep up the good work, Todd!

Brad Salzman LCSW CSAT
Todd is truly an exceptional coach. I've had the good fortune working with a good number of coaches over my lifetime. Todd stands out among the crowd. One of the powerful approaches Todd has brought to working with me is the depth of listening and emotional analysis to his coaching. Given the insights he brings to his coaching, I find it somewhat surprising that he doesn't have a psychology background - he's that good. I've read somewhere recently that feelings are the source of one's energy. Todd has helped explore the feelings behind my decisions and motivations in such a way to make a huge difference to the trajectory of my path towards my goals. Todd has demonstrated exceptional dedication to his craft. Combined with his caring for his clients, he is truly a rare gem among coaches.

Phil Peters