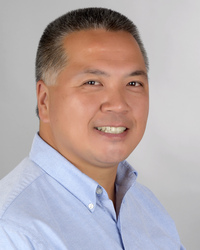 Tom Eng

Pittsburgh, Pennsylvania
Life Coach, Business Coach, Executive Coach
MS, MBA, Certified Life Coach, Business Coach, and Executive Coach
I work with hard-working professionals to overcome obstacles and overwhelm - and help them to achieve professional and personal success.
Details

Pittsburgh, Pennsylvania 15202
Hourly Rate: $300 US Dollars
Gender: Male
About Me
I understand hard-working… and overwhelm. For twenty years, I worked alongside over-the-top professionals, pushing a fine line between busy and crazy. How about you?
Frustrated with your career?
Feeling overwhelmed at work?
Stressed about your personal life?
There was a time when I struggled with obstacles and overwhelm. I was a technical manager for a Fortune 300 company with high pressure responsibilities. At the same time, I was trying to take care of my family – a wife and two kids, my mother with Alzheimer's and a brother with Down Syndrome. After a great deal of stress and pain, I finally decided I needed some better guidance. As a result, I turned to professional coaching. Once I experienced the benefits of coaching, I realized I wanted to help others, especially people in circumstances like mine.
So I became a Certified Master Coach, integrating professional coaching with 20 years of management experience in consulting and technology. More importantly, I'm a collaborative, keep-it-simple coach. I provide focused support and practical feedback. Whatever your objectives, my personalized approach to coaching is designed for timely, efficient results.
Get a better job! Rocket your career! Get a fresh start professionally and personally! It's all possible and it starts with YOU!!
First, we'll design an Action Plan – your personal blueprint for success. Second, you'll build a strong foundation of meaningful successes as you break through the challenges that had been holding you back. Third, you'll reinforce a new pattern of actions, behaviors and thinking – aligned with your true calling and a greater sense of purpose.
Would you like to experience true fulfillment?
To learn more, please contact me for a FREE STRATEGY SESSION. We'll even start to discuss key strategies that can help make a difference right away.
Reviews
13 reviews (5.0)
Tom, I really have to thank you so much for helping me improve my focus and regaining my confidence this season on the course. After my 5th year in the golf league with my fellow golf buddies, we came second place again another team (that was on FIRE I might add) only beating us by 1 shot. After my confidence tanked it was your mental strength training and coaching that has made all the different in my weekly games! Other golfers have taken notice on the course – I feel like I'd gotten my competitive edge back. I owe it all to you. Thanks again, man!

John S., League Golfer, Western Pennsylvania
I had been wanting to overcome my anger and anxiety so I can get on with my life for myself, and my children. And I wanted to say, Tom you've changed my perspective about my situation with my ex-husband…. and made me realize that I am not a victim but a VICTOR! I have a deeper insight into relationships and know my next relationship (down the road) will be better and stronger. One that will be filled with love and joy! Knowing who I want and need to become to attract that special person with 100% commitment. I am no longer harboring the anger towards my ex's or "failed" marriage. You're coaching has taught me how rid myself of past anxieties and change my state of mind into something that's not only positive but healthy too.

Donna H., Divorced and Happy, U.K.
Your coaching has made all the difference to me and my love for soccer! I was so happy my teammate, Julia, referred me to you when she did. I just didn't have it all together and the fear of re-injuring my knee was just too much to carry out onto the field. The goals, milestones and exercises you put in place for me really helped me not only develop the courage for my own self, but confidence has built me up into becoming a better and more focused player. Your coaching has meant more to me than you know. Thank you for helping me overcome what I can now know was just fear and false memories.

Sarah B., Club Soccer Player, California
I never thought I'd need a business coach. You've helped me to understand how I can take my company to the next level. I look forward to working with you again.

Joyce H., Owner of DCM • Sales and Legal Experts, Makati City Manila Philippines
Tom delivered a number of strategies and tools that will help me to maximize the value of my business. And ultimately if I decide to sell my company, I will be able to set a much higher asking price than I had previously considered.

Chandu Mallikarjun, Owner of Ready4Online, Bangalore Karnataka India
I went from not having anything to do with my sister for the past nine years to completely patching things up. And now every time I see her, she requires a hug out of me, lol! I have gone from angrily criticizing friends when I don't approve of their actions to learning to keep my mouth shut and my judgmental thoughts to myself. Even more so, I have noticed that those thoughts have become less and less critical and taken a turn towards understanding and [being] compassionate. I have experienced what seems like almost a complete 180 in my interaction with others. And as a result, I am happier, more hopeful, and I feel more energetic. What you are doing for others and what you've done to help me out of selflessness and a genuine concern for someone's personal betterment … is not only a blessing for people like me, but I would say nothing short of a God send. God bless you and yours Tom, and thank you doesn't seem good enough to express my appreciation ... but THANK YOU lol … thank you thank you thank you :) With my warmest regards and immense gratitude,

Jennifer M.
Your approach to leadership and communications is a fresh take on these two problem areas. I'm a bit surprised the techniques you presented are not more commonly known or used.

Rahul Gupta, Manager of Operations at Transworld Technologies, Guwahati Assam India
Coaching with Tom has allowed me to figure out how I can combine my interests and education to have a career that I will love. Tom has been instrumental in helping me move forward.

Andy H., Teacher
I'd like to thank you for the systems strategy you provided. The metrics and strategies are quite valuable and useful. I feel like we can use your recommendations to help standardize our business processes and minimize the possibility of costly errors. Thanks again!

Kashif Hashmi, Managing Director at 3S Solutions,
Everything is going great! I was able to see how things were progressing after just two days when I was stuck in traffic. The normal panic attack patterns started to rise up. I remembered to focus on my breathing first. Then I practiced the mental refocusing exercises that you created for me. After that, I was fine. I can tell these techniques are having a positive effect on me. I'm really excited to have a breakthrough like this. And to be able to do all the things I used to do is going to be even more amazing!

Adrian B., Owner of Training with Adrian B.
Tom is a really insightful coach with a special knack for helping people.

Reverend Holly P.
Your Four Pillars strategies really opened my eyes to all the simple things we can do to bring about greater innovation and really motivate our employees toward a process of continuous improvement.

J. P. Bhatt, CEO at ImpactQA Services, Delhi India
Tweeted by Angela R. Allen (?@p360degreez) on 9/13/2013: @TomEngCoach I wasn't sure what to expect with a Business/Life Coach, I've found your expertise PRICELESS

Angela R. Allen, Celebrity Event Planner, McKinney, Texas
The Smart Way To Find A Coach

1 Describe Your Goals

2 Get Matched

3 Free Consultations
Find My Ideal Coach Now