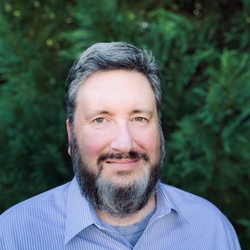 Tom Reilly

Raleigh, North Carolina
Relationship Coach, Leadership Coach
Certified Conflict Management Coach
Do you want to get to a better place in your relationship with a spouse, family member, friend, or boss? I can help.
About Me
Do you want to get to a better place in your relationship with a spouse, boyfriend/girlfriend, family member, friend, or boss? When difficult issues get raised, some people react with avoidance and others with anger. I can help you respond, rather than react, to relationship challenges.
When people come to see me they usually feel stuck where they are in a personal or professional relationship. They can't imagine their dynamic changing. But through our sessions, my clients tell me they steadily gain confidence. They begin to see the situation from a new perspective. And there is usually a moment where they suddenly see a bright path forward.
In addition to my training and certification as a conflict management coach, I have been practicing mindfulness and meditation for 15 years and volunteer editing dharma talk transcripts for the Insight Meditation Center.
For 15 years I have worked for tech start-ups where disagreements, tension, and conflict are inevitable. Those dynamics are just as inevitable in our personal lives as well. Conflict can strengthen relationships and bring important topics to the surface. But, it can also alienate people and cause resentments. It all depends on the choices you make before, during and after conflict arises.
I believe when we engage deliberately, purposefully, and empathetically, good outcomes follow. That is what led me to become a Certified Conflict Management Coach.
You have a lot of great coaches here from which to choose. If you are dealing with challenges in a relationship, be sure to choose someone who is a Certified Conflict Management Coach.
Reviews
7 reviews (5.0)
I am very grateful for my coaching experience with Tom. I was feeling very uncomfortable about the conflict I had and very scared about how things might turn out, if I didnt do the right thing. After coaching sessions with Tom, I was way more comfortable with my values and goals and being true to myself while trying to maintain valuable relationships. It helped me open up and not to be afraid to talk about my goals and my needs in the conflict. I would recommend Tom to people who want to feel more prepared for a conversation from their side, the side they can control.

G S
Tom and I worked together to address a particularly challenging interaction that I faced in the workplace. Tom was a steady, guiding force, helping me to elicit new insights and as yet untested courses of action with his skilled use of questioning. I found Tom to be warm, patient and methodical, as he illuminated a path from the confusion of where I started, to a detailed and doable plan for how I could resolve my situation with honesty and compassion. I would recommend Tom to anyone looking for a path through their own circumstances of conflict or difficult conversations.

Marguerite Dorn
Tom is a fantastic conflict coach. He has a calm, patient, nonjudgmental demeanor - and this is a critical thing in coaching. He has a wonderful command of the conflict coaching process and was able to work me through it in a way that was really revelatory for me; I still remember some of the things I learned about myself, and they've allowed me to understand my conflict responses in other areas of my life, which has of course allowed me to manage them. I highly recommend conflict coaching for anyone who has struggled or is currently struggling with a conflict (and who hasn't?), and you couldn't do better than with Tom. Highly recommend!

Laurel
Before our sessions I had no idea how to approach the issue and felt like there was no way to work it out. Tom has a warm and caring presence that made it easy to open up about the challenges I was facing. He was able to help me see all of my options available and choose the best path to reconciliation. I was able to face one of the most challenging conflicts Ive ever had with more clarity thanks to Tom. I highly recommend Tom to anyone who wants to resolve a conflict. He knows what he is doing and the results I experienced are proof of that.

Julie H.
Tom Reilly was right on the money as he coached me through a recent conflict I had experienced. He knew how to back up the conversation to find my triggers and how to help me create an action plan. Much appreciated!

Lisa
My experience with Tom was nothing but positive and professional. As a coach, Tom displays empathy, kindness, patience, and a curiosity that allows you to dive deep and gain the awareness/ insight you look for from coaching!

Kerri
Tom is a great coach. Throughout, he listened, had compassion and guided me through the coaching process. I found it extremely helpful in my personal life.

Glenn