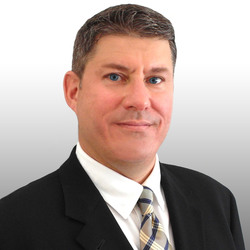 Tom Schroth

Roswell, Georgia
Entrepreneurship Coach, Christian Coach, Business Coach
Small Business Owners, Entrepreneurs. Solopreneurs that recognize the value of Accountability, Perspective and Encouragement (A.P.E.) and desire to leverage learning and knowledge to "jump ahead".
Details

Roswell, Georgia 30075
About Me
Life is short and there are no redo's. There is nothing new under the sun and at some level every problem has been faced by others. Human nature is to figure it out on our own and make the same missteps that others have. We Surround ourselves with like-minded people and limit our choices to only a small set that we have in our environment. High performance in this life comes from looking within to find your authentic self and looking outward to leverage the perspective and knowledge of others. Few people on their deathbed looks back at what they have done, they consider what they could have done.
The MACRO view of coaching is that going it alone is the slowest and least effective way to do most things and that Accountability, Perspective and Encouragement (APE) will increase your effectiveness and help you perform at your highest level and get the most out of business and life.
The MICRO view of coaching is that sticking points, habits and environment can put you in a negative feedback loop that can keep you from reaching your goals and by having a routine of identifying specific areas of underperformance and creating and by implementing a plan to improve and overcome them, you will jump ahead in other areas of life.
If you are new to coaching you may be surprised that you do most of the talking. Coaching is by design where your coach helps bring out your own personal objectives, goals and talents to help you leverage your strengths and abilities to make progress towards them.
It's through bringing out what you have inside and revealing your authentic self that we can develop the best goals and methodologies to help you move ahead in a way that works with your knowledge, gifts and talents. The underlying goal is to be the best YOU, you can be working with your natural bent instead of working against who you are. Part of my strategy and to do what you do well better and implement resources to help in the other areas.
Bringing out your resources is only part of the picture. While coaching start with you, I have a hybrid practice that brings my resources to help you jump ahead by shortcutting the learning process, avoiding "land-mines" and leveraging my experiences. I don't just ask questions, while I stop short of what one would call consulting, I will give you feedback, ideas and resources to bring into your master plan including new ideas and strategies.
I bring my experience in corporate life, entrepreneurship, franchise ownership and sales as well as my passion for learning and teaching. You get the benefit of the knowledge of my journey and those I have worked with. Most importantly is the Accountability, Encouragement and Perspective (APE) that I bring to your business without you having to share ownership and equity with a partner. Think of it as having a mentor, board of directors and a part-time CEO/CMO.
Reviews
Tom doesn't have any reviews yet.
The Smart Way To Find A Coach

1 Describe Your Goals

2 Get Matched

3 Free Consultations
Find My Ideal Coach Now