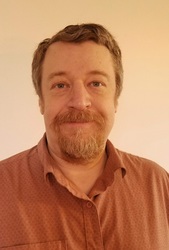 Tony Borodovsky

Burnaby, British Columbia
Relationship Coach, Family Coach
Certified Professional Life Coach from the Certified Life Coach Institute
I provide Relationship Coaching to couples experiencing couples conflict and Grief Coaching to individuals or families experiencing grief and bereavement.
About Me
In 2021 I received my certification from the Certified Life Coach Institute as a Certified Professional Life Coach. The CLCI is an accredited training program with the International Coach Federation (ICF). I am accruing client contact hours and pursuing additional ICF credentialing at this time.
In 1998 I received a Master's Degree in Psychology from Lewis and Clark College in Portland, Oregon.
Over the course of my journey, I have refined a set of beliefs and life-skills which help me connect with a broad variety of individuals, and help them meet their goals.
Empathy and Compassion - our ability to connect on a deep level despite our individual differences can create hope, allows us to see new paths towards change, and help us acknowledge that we are not alone.
Existential Focus - for me this means being aware of one's beliefs, emotions, and behaviors, as well as taking responsibility for one's actions and effects on others.
Creating our Narrative - with mindfulness and intentionality, we can change the stories we tell ourselves about our lives, and evolve into new types of story-tellers in the process.
Reviews
Tony doesn't have any reviews yet.