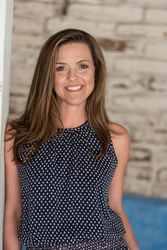 Tracy Yates

San Diego, California
Family Coach, Health and Fitness Coach, Career Coach
National Board Certified Health and Wellness Coach, Professional Coach, Design Your Life Coach
I help young people identify their values & strengths and find their way to both a fulfilling education & a fulfilling life. Also help adults gain clarity and find steps forward during transitions.
About Me
I've worked with adolescents for over 20 years and feel so incredibly fortunate to get to be a part of their journey to adulthood. The issues I specialize in with young people are self-definition, discovering strengths, communication, and stress-management. I always begin with creating a vision for how the client wants to be and feel in the world. It is one life's most amazing joys to get an email from clients I've worked with who reach out to say, "I'm here! I did it!!"
The issues I specialize in with adults are generally around transition, ie, divorce/break-ups, marriage, job changes, weight-loss, and grief. I also specialize in stress management.
The thing that strikes me about people, no matter what their age, we really do know ourselves better than anyone else. We all have a knowing at our core. One of the amazing things about the coaching process is that it helps you tap into that inner knowing to find strengths, wisdom, actionable steps and solutions to whatever issues you are facing. I've watched rising freshman (high school & college) newly divorced parents, unfulfilled employees, who are timid, afraid, confused, or just plain bored, rise into who they are with a joy and confidence the carry with them beyond our work.
I am a National Board Certified Health and Wellness Coach and was educated through WellCoaches, adjunct organization out of Harvard and the Institute of coaching where I received both my Core Coach & Certified Professional Health & Wellness Coach designation. I was also trained by the amazing Bill Burnett and Dave Evans authors of the Book Design Your Life, titled after their popular class at Stanford University in California. I was in their first ever coach certification and am proud to be a Certified Design Your Life coach.
Reviews
Tracy doesn't have any reviews yet.