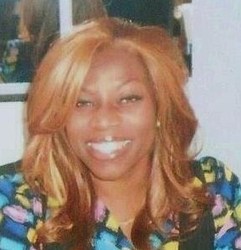 Rebekkah Slowley Psy BS CLC

Hazlehurst, Georgia
Christian Coach, Family Coach, Relationship Coach
We are simply put: Experts in the coaching process. As your coach, we help you discover what your own personal "best" might be. We enable you To have, to love. We enable U To live your best life NOW.
Details

Hazlehurst, Georgia 31539
Hourly Rate: $85 to $100 US Dollars
Gender: Female
About Me
Rebekkah Slowley BS CLC
Has not only studied her craft but she has lived it. Born in a serene beach community in the hills of Jamaica, Rebekkah always knew that she was destined to be one who gives birth, and creates life if you will. She was always the 'wise one' in the group. The 'go-to' person in the assembly and as she grew this gift of inspiring, enlightening and uplifting followed her. It attracted many to her, some good and some bad. These events shaped her life, and her maturity and ultimately sharpened her skill-set. Her life's journey brought her to a crossroads where she understood that these experiences must create a defined purpose and in so doing, it will serve to help others in their own personal journey. She went on to pursue a double Major in Psychology with Christian Counseling Focus and a minor in Biblical Studies at Liberty University in Lynchburg, Virginia
Rebekkah Morris acquired her coaching certifications at Light University (A subsidiary of Liberty University) in the following:
Marriage
Life
Youth &Young Adult
She is the author of 2 books: "Sackcloth and Ashes" and
"Lies your Pastor tells you."
She is also a licensed, ordained minister of the word through Kingdom Fellowship Covenant Ministries. Baltimore, MD;
An ordained Prophet through Dominion International Ministries School of the prophets. Atlanta, GA.
Rebekkah lends advice for your life change based on sound doctrine and undeniable biblical truths to create the most well-rounded solution to your life's issues. You will not be convening with a professional but rather a friend who will know and understand your issue not only from what has been studied and taught but from a real place and a real experience. She will walk with you through it with empathy, love, and wisdom. You will leave every session feeling that you have gotten what you needed and much more.
Reviews
14 reviews (5.0)
Tracy is a very caring, honest and encouraging person. She submits herself to God's leading and has encouraged me spiritually and prophetically. Tracey M. CEO Creative Director of Table Talk News Radio

Tracey M.
Tracey Morris is innovative in her approach to business, people and the kingdom of God. She is assertive and encouraging.She has a passion for the things of God and seeks to please Him in all her endeavors. Simone F. Pediatric Wellness Cheltenham PA

Simone F.
With wisdom far beyond her years, and a spiritual insight that captures the essence of human character, I have found that Tracy Ann (The Glorious Life Coaching Network) to be an excellent life coach, mentor and friend. Her ability to provide the requisite guidance and foresight as well as the warmth, caring and honesty with which she counsels, makes it easy to relate to her, receive the message and make the changes that need to be made in my life. My experience with her was nothing short of life changing and I am thankful that I had the opportunity to partake of the services that she offers. Ngala J. Activist. Jamaica W.I.

Ngala J.
Tracy is a loving and straight forward Woman of God. She is passionate and is all about the Kingdom of God. She is honest, dedicated and trustworthy. She is also a giver of her time and the knowledge God has given her. Love u! Jasmine M. Easton, PA

Jasmine M. Administrative Asst
Tracy is very inspirational + motivational. I've spoken with. Her on many occasions and her approach is very holistic. Her techniques supports you to be accountable and she gives you the autonmy to discover your own inner solutions and liberating perpectives to your challenges, concerns and goal. Her quotes are very are relative to the diverse life experiences you may encounter, they are very insightful, educational and motivational; major golden nuggets that is relevant to all. She has helped me to make some major life decisions and my life has transitioned immensely, thanks Tracy. Janet L. Entrepenuer. Community Activist. United Kingdom

J. Lewis
Tracy is a dynamic coach and her methods and techniques are inspiring and liberating. Her web sight is a useful resource and the contents are relevant to life's challenges and experiences. Ruth G. Chef

R.Gilmore United Kingdom
I give two thumbs up for this She is very professional compassionate and dedicated to what she does. If you are looking for a life coach you need to look no further. H. Melton Pastor. Entepenuer

H. Melton
Ms. Morris, is an awesome coach and business woman. She is a 'coaches coach'. Her integrity speaks volumes as she motivated me to go to higher heights in my business. Ms. Morris went well beyond the call of duty. I would surely refer her to others. Dana N. Author Entrpenuer. Life Coach

Dana N. Denver CO
I truly enjoyed working with Tracy Morris because of her sincerity and passion in releasing the Father's heart. She is a woman who seeks to operate in excellence and humility while helping to point people in the right direction. Arnita F.

Arnita F. ~ Author
Working with Ms. Morris has been a great and wonderful experience because not only is she insightful but she also has a heart for those she mentors. She has been a great help to me with my ministry as well because with her help and guidance I'm able to better serve those who come to me as a pastor for spiritual guidance. I gladly recommend and endorse Prophetess Tracy Ann Morris and I am honored to have worked with her on a continual basis here at My King's Service Worldwide Fellowship Network where I am the Presiding Bishop. Dr. Shaolin MB A.

Dr. Shoalin Abrams - Entrepenuer, Philanthropist Charlotte N.C
I have been looking for a long time for alternatives and I am very impressed with the business opportunity that Tracy Morris explained and presented to me. It is an opportunity to earn a great income and build your working schedule to meet your individual life style needs. I'm impressed with this opportunity. Dianne N.

Diane N. ~Entrepenuer VA.
I've learned alot about life in the short period I've known you.You're like heaven sent...You're making me see things through a very righteous and clear perspective.I thank God for bestowing such a devout christian in my path,and a loving and caring person who deserves any and all blessings bestowed upon her Tracy thanks for playing a very enlightening,renewed spirit within my life. I'll always be grateful to you for your existence. Love,Kasheif.

Kasheif Carter. Entrepenuer Phila. PA
I first met Prophetess Tracy through Paga Global Prayer Connections. I heard her speak, and noticed she was nice, but very blunt (straight to the point),but the love of God was in it. The first time that i personally spoke to this Woman of God, i noticed that she could relate to many of the things we talked about.. I would have never expected to have her in my life as such a great mentor, but not only as a mentor, but also a spiritual midwife, and mother. She has a wonderful personality, and can bring out the laugh thats been yearning to escape! Its been only 7 months, but in discerning the Spirit she has for God, it feels like forever and I can honestly say this Woman of God has such a strong in your face Prophetic anointing, that it is evident that God is truly the Head in her life... Personally shes been there for me, giving me wisdom that God has sharedwith her. I needed someone who not only listened but gave feedback that was honest and straightforward,and there she was. Welcomed me with open arms into her life in all my mess, but stayed in alignment with God and the Word at all times.. Unfortunately I cant have her all to myself. LOl.. The first time she told me about myself i was like whoa! And wanted to turn away, because it was the truth, but thats what i needed because there were things i needed to work on so i can be prepared for life. At that time, i didnt know who i was and had no one to explain how to know the real me... Shes a great role model, and the God in her speaks and shows louder than words and adverbs! Miriah V

Mimi V~ PA
I have really enjoyed the service that I have recieved Prophestess Tracy, the woman of God allows God to use her as a vessel in order to guide the counseling session. As a result I am getting the healing and deliverance that I need by facing the issues at hand and confronting the truth about what needs to be worked out in me. The truth may hurt, but know that the truth will set you free.

V.M ~ Entrepenuer
The Smart Way To Find A Coach

1 Describe Your Goals

2 Get Matched

3 Free Consultations
Find My Ideal Coach Now