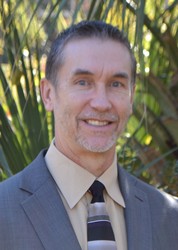 Trevor T Crunelle

Mount Pleasant, South Carolina
Business Coach, Leadership Coach, Executive Coach
Certified DISC Behavioral Consultant, Certified in The Strategic Mindset© process.
I catalyze mindset and behavior changes for purpose-driven leaders that results in increased productivity and work/life balance through the use of a proven process, The Strategic Mindset©.
About Me
Whether you're running a business or managing a team, it can be tough to balance everyday operations with "the long game" mindset for next-level growth. I'm here to help you do just that. Together, we'll step back to evaluate your strengths and weakness, map a strategy for growth, and monitor progress until all your goals are met. We all want to succeed, and I'm here to facilitate that for you—with the tools, support, and expertise you need to take your team to the next level.
I am certified in The Strategic Mindset© coaching process, which adheres to ethics standards outlined by the International Coaching Federation. Through our coaching relationship, I will work closely with you to set and achieve your goals. Along the way, I can also help shape the performance of key people on your team. I am also certified in administering and interpreting DISC assessments, which is a behavioral analysis tool helpful for unlocking human potential to create stronger teams, leaders, salespeople, and companies.
Having served our country as a US Naval Officer, I know what it takes to make things run with efficiency and precision. I hold a bachelor's degree in Biomedical Engineering from Northwestern University and a master's degree in Business and Management from Webster University, and this training helps me apply an engineer's problem-solving skills to the business world. For the past 34 years, I have been an entrepreneur, and since 1991 have worked in field engineering, sales, and management in the medical device industry. When I realized I was ready to combine my professional experience with a passion for coaching and mentoring, I found The Growth Coach. Their approach resonates with me because it helps business owners drive success while prioritizing balance in their lives.
In addition to my professional work, I'm a volunteer mentor with Big Brothers/Big Sisters, an Eagle Scout, a triathlete, a former Boy Scout leader, and a volunteer with the local Chamber of Commerce.
Reviews
4 reviews (5.0)
Last year, I decided to quit full-time employment to start my own LLC, and I had no idea what I was doing. Luckily, I was connected with Trevor very early on. He not only helped me understand the steps for creating and managing a business, but he also connected me with all of the other local resources I needed to be successful (my lawyer, tax consultant, business banker, financial planners, etc.) He is knowledgeable, motivating, and generous with his time. I couldn't be more grateful for his help, direction, and accountability. I would 110% recommend him to anyone looking for a business coach!

Kelsey Herbers
A great system for organizing my business and getting back on track!

Grant Maddox
I have had the pleasure of seeing The Growth Coach Trevor Crunelle at multiple events and attending his online workshops. Trevor is always sharing very beneficial information to keep his clients moving forward as well as looking for ways to help others. His workshop was no different. He did a great job delivering and explaining the information in a easy to understand manner. In addition, he has a calm demeanor and is easy to work with. If you are looking for someone to help you grow and help you step up your business; contact The Growth Coach, see how he can help you, and get signed up for his next workshop!

Vince
Mr. Trevor Crunelle has been amazing to work with. When I started business coaching, I was blown away by just how much I learned from the first session. Trevor is encouraging, asks the hard questions, and prompts you to come up with creative solutions on your own. He has taught me to see my business differently than I originally did, and I truly believe I am a better business woman because of his leadership.

Amber Ferguson