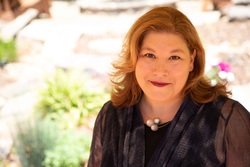 Trisha Harp

Atlanta, Georgia
Relationship Coach, Career Coach, Life Coach
I've been called a "life-changer" & a "relationship translator" because my clients leave our sessions knowing their issues and how to implement real tools to improve communication within their orbit.
About Me
Life can be tough. Sometimes we just need someone to help translate the world around us and guide us in the right direction. "Help me help you!" A cheesy line so many of us laughed at and enjoyed in the movie Jerry Maguire. But ever since the line was spoken, that's what I've aimed to do! I can't help people who aren't open to change, but for those who are genuinely seeking to better themselves, as long as you help me to understand your hang ups, I can help you to unlock your blockers.
I was born to be a shrink, but the idea of psychoanalyzing people day in and day out sounded like torture. (Not to mention it freaked out my college friends so I stopped "shrinking" people.) I have a B.A. in Psychology and an M.S. in Human Development and Family Science. Once I discovered Coaching and the principal of looking forward instead of backward, I was sold!
I don't waste time, I get straight to the point and say the things that must be said to help my clients move forward. Although my style is fairly relaxed, during sessions, I listen, process and offer thoughts, suggestions and personal experiences that pertain to your individual needs. My clients leave with a clear understanding of their issues and tools to implement right away to improve their situation. When coaching 2 people, I serve as a mediator / translator with a strong ability to help each person see, process and understand the other person's point of view. Then I arm my clients with proper tools so that they can continue to engage in more positive communication after they leave the session.
I have an uncanny ability to get people, help people get each other and help people get themselves.
Visit me at TrishaHarp dot com
Coaching specialties: relationships, career, self esteem, communication, public speaking, interviewing, anxiety, start-ups, entrepreneurship, life, business partners
Reviews
9 reviews (5.0)
The first time I met with Trisha, I was not at my best emotionally. As a woman who planned on retiring within the next 5 years or so, I was not expecting to make a career change. With Trishas understanding, patience and guidance, I discovered a lot about myself, and what I needed to do to move ahead. So now, Im taking a risk and doing something I should have done a long time ago...start my own business. Thank you Trisha for being my coach and going on this journey with me.

Amy Jampol
After months of interviewing, I finally landed a job offer. I want to take this time to thank you for your help. I could tell that your insights were helpful in refining my interview technique to the point where I was able to close this opportunity.

Anthony Schmitz
I came to Trisha looking for tools that would help me grow in my career and life. She has wildly exceeded my expectations! Trisha helps you think outside the box and personalizes mental tools to help you improve in every aspect of life. She is a life grower and changer!

Jessica Thompson
Trisha's seminars, based on deep research and personal experience, bring a fresh perspective that help spouses and significant others navigate the personal and family journey making it possible to launch a dream, turn it into a prosperous business all the while strengthening the family relationship! A must attend session for our company CEO's and their significant others.

Dan W., Washington D.C.
Trisha is the real deal! She understands the challenge from both the entrepreneur and the spousal perspective. She is easy to talk with, has great suggestions on how to improve communications, and is unique in her approach. Her data offers a refreshing perspective that questions habits many entrepreneurs have adopted. I have truly enjoyed hearing Trisha's presentation and have learned something new each time.

Ron D. San Jose, California
If you want to be inspired and laugh at the same time, you want to work with Trisha. She was one of the speakers at my Women With Dynamic Purpose conference. She packed a lot information in a small amount of time, I was so impressed. When she was done with her session, I thought to myself, wow she just gave me information that I can actually use. Her process of solving problems and Identifying solutions is enlightening. All of the attendees were complementary as well. I recommend Trisha, and I would definitely ask her to speak at my conference again.

Catherine V., Atlanta, Georgia
My wife and I had the privilege of working with Trisha through our first year of marriage and she was amazing. She helped us communicate better, understand each other, deal with conflict and hurt feelings in a productive way and even helped my wife understand that I'm usually right... OK, the last part isn't true. Trisha has a gift for helping people see and understand things from another's perspective which is an amazing gift, especially with strange breeds like entrepreneurs that often have significantly different time constraints and stress points.

Josh W, Atlanta, Georgia
Trish has been a crucial part of helping my wife and me align our communication styles to have a happy and productive marriage. Trish is amazing and she's great at keeping things real.

Josh M., Atlanta, Georgia
Trisha is adept at identifying unique obstacles within entrepreneurial families and coaching couples on strategies to overcome them. She is relatable and has an awesome sense of humor. My husband and I both agree that Trisha consistently plays an invaluable role in the success of our marriage!

Kerri, Atlanta, Georgia