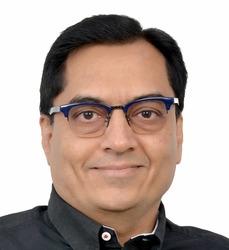 Tushar Vakil

St. Louis, Missouri
Life Coach, Leadership Coach, Performance Coach
MS, MBA, Positive Intelligence Coach, Stakeholder Centered Coach
I help successful individuals & leaders leverage strengths, enhance impact, & accelerate performance while improving satisfaction & happiness in professional and personal lives.
About Me
Think of any sport - baseball, football, basketball ... All players in these sports - from high school level to professional athletes have a coach. Why?
Coaching helps them to maintain and improve performance. No professional athlete would even think about competing without the help of a good coach.
Now how about performing at a higher level in the major areas of YOUR life. Career, finances, health, relationships, happiness, life satisfaction, etc. How are you doing in these areas? Could you get better in one or more areas?
While most of us clearly understand the need for coaching in sports, many of us seldom consider hiring a performance coach to improve in one of these important life areas.
Could you use a coach to help you reach your goals by supporting and challenging you?
Areas where a coach can help
• Increase your income
• Get ahead in your career
• Improve your finances
• Greater productivity
• Improved collaboration and teamwork
• Start and succeed in your own business
• Balance work and life
• Deal with setbacks, loss, and traumas
• Identify and live by personal values
• Improve health or relationships
• Find more happiness in work and personal lives
• Making life transitions
• Improved work and life satisfaction
Hiring a coach can save you years of effort and unsuccessful attempts at change and help you get to your goals faster.
• Ready to take your life to the next level?
• Ready to make consistent progress towards your goals?
• Tired of new year's resolutions that don't last?
• Want a coach who is invested in your success?

Schedule a complimentary, no-obligation conversation to explore your goals and how I can help you reach them faster while enjoying the journey.
I have coached over 300 individuals to make significant progress on their goals and I look forward to supporting you.
Reviews
Tushar doesn't have any reviews yet.