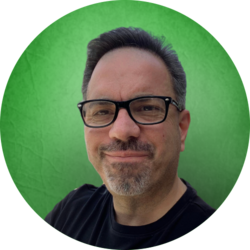 Tyler Martin

San Jose, California
Business Coach, Performance Coach, Entrepreneurship Coach
Certified Business Coach, CPA
A lot of business owners get to a point where they are stuck. I help them figure out which lever they need to pull to get back on track so they can get control and grow their business faster.
About Me
Growing a Business is Messy
Do any of these sound like you?
* You want to grow your business faster.
* You work long hours (50-70 hours a week).
* You find it hard to find good help.
* Your marketing dollars seem wasted.
* Running a business isn't giving you the life you envisioned.
If your inner voice said yes to any of these -- we should talk.
My name is Tyler Martin, and you might be wondering why you should work with me?
I have fancy certificates like being a Certified Business Coach and CPA, but frankly, that's not why.
I have worked with well over 1,000 business owners in my career but forget that.
What I offer you is this. I have personally built and sold two businesses. One got to over $25 million in revenue before it sold.
I've been in the trenches. I know what it's like to run and operate a business: the pressure, the stress, the pain.
As a business owner, everyone looked to me for all the answers. I dealt with employee turnover, missing family events, bad processes, slow-paying customers, etc. The list goes on.
I sold two businesses because I built great systems, hired great people, built a great story. I overcame the stressful business owner challenges.
Now I help business owners do the same. I want to do the same for you.
No need to keep your business messy. Let's talk.
Reviews
Tyler is great to work with and I had a good experience working with him!

Eduardo Cifre