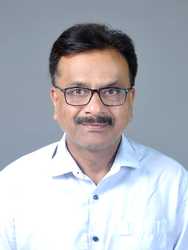 uddhav singhania

Jharsuguda, Orissa
Spirituality Coach, Life Coach, Relationship Coach
graduation in tabla percussion,advanced spiritual coach
Helping explorers,seekers and curious people find the real aim of their life and enable them to achieve them faster using practical approach.
Details

Jharsuguda, Orissa
00919937066220
Send Message
Hourly Rate: $75 to $100 US Dollars
Gender: Male
About Me
I am a Tabla artist,sports enthusiast and a spiritual guide.With my guidance people have found a meaningful purpose of life, ways to overcome their sadness manifesting out various reasons such as bad relationships,financial issues or stress and anxiety.
I began my spiritual journey 25 years ago by understanding and implementing the learnings of very rich mythological literature of India,like the Hanuman chalisa,Ramcharitamanas,Gita and ultimately Srimad bhagavatam.I believe that one can take responsibility for one's own happiness by taking steps towards accepting ,that the Truth is much bigger than they think and working on those elements of their life.
Born in a very rich business family,had given me exposure to all possible luxuries of life however, my state of ANANDA i.e. blissfulness
came from my sadhna of music, which connects me to my own spiritual universe.For me 'when the resonance of tabla matches the soul, samadhi takes place.'
Being a professional badminton player I have always adopted sportsmanship as a way of life,where it doesn't matter that you win or lose ,playing the game with the determination to win is where the focus should lie.
My coaching approach is very customised to the individual's stage of life,pressing problems and nature.If one steps in on this journey with me,I will enable them to see a path to achieve happiness and contentment in their lives.
Reviews
2 reviews (5.0)
Mr. Uddhav has been a very strong influencer in my life. Under his guidance I have been able to look at the bigger picture in life, and was motivated to work in the right direction in my career. His knowledge in various areas of business, art, spirituality and Indian mythology has helped me solve many personal problems in life. Thanks to him I am able to live a life of content and happiness.

Vani
Mr. Uddhav has very deep spiritual knowledge. I have consulted him a couple of times when I needed to build on my inner strength. I was glad that he could suggest ways how I could do it myself. It did make a lot of difference.

Vishakha S.