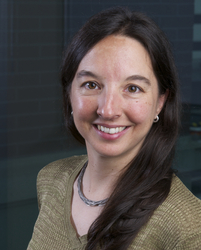 Ursina Teuscher

Portland, Oregon
Executive Coach, Performance Coach, Career Coach
PhD, Career Coaching License from the University of Freiburg (Switzerland), Postdoctoral Researcher in Cognitive and Behavioral Neuroscience
Are you facing challenging decisions in your career or personal life? Do you want to advance in your current career, or find a new direction?
About Me
As a decision counselor and performance coach, I'll help you think creatively about your choices and achieve your goals.
My approach is evidence-based and guided by research in neuroscience. Recent scientific advances are particularly insightful when it comes to increasing performance. We keep learning more about how we can improve cognitive functioning, make better decisions, and increase our focus. In my coaching work, I apply these findings to help you figure out how to optimize your habits and systems. You might be surprised how even small changes can allow for healthier and more sustainable productivity.
If you are looking for career or performance coaching, we usually start with an in-depth assessment of your situation and goals, and then develop and trouble-shoot strategies together. Coaching packages include ongoing support, including phone or email check-ins between sessions.
If you need help with difficult decisions, we use tools to help clarify your criteria, explore and evaluate strategies, and manage risks and uncertainties.
Additionally, I use a variety of coaching methods that have been proven effective for supporting decisions and achieving goals (e.g.: established thinking and problem-solving tools; mindfulness and cognitive behavioral methods; value focused methods).
As a result of our work, you will be able to build yourself a toolkit for effective decision making and goal achievement.
I have obtained my PhD in psychology in 2004, and a professional license (MS) as a career counselor in 2000, from the University of Freiburg, Switzerland. I have in the meantime accrued more than a decade of coaching and teaching experience, in particular in the fields of decision making and neuroscience. I currently teach decision making at Portland State University. I have published numerous peer-reviewed research articles and co-authored the book, "Heart and Mind: Mastering the Art of Decision Making".
Reviews
2 reviews (5.0)
My husband and I had been considering a significant relocation which had many moving parts. We have 3 young children and also care for my elderly mother who lived in a near by retirement community. We were struggling with our personal desire for a drastic change in lifestyle, while also considering the disruption this would cause in many lives of people we care about. We hired Ursina and spent the afternoon working with her to gain real clarity about what we valued and how to make a decision that wasn't necessarily going to be easy, but would be worth it. Ursina patiently worked through her process with us with kindness and humor. Working with Ursina allowed us to discern individually and together what decision to make, and more importantly it gave us extreme clarity about why we were making this decision. I'm happy to report that we left the session crystal clear about our decision and with a deep sense of unity on our next steps. Working with Ursina gave us a deep sense of purpose when things became stressful and allowed us to stay the coarse with our decision even when it got difficult. Her process made what could have been a very emotional, dramatic period, a very empowering, connecting experience. I highly recommend Ursina to anyone facing a decision and wanting the piece of mind of knowing you are on the right path.

Diane & Scott Fleck - Bend, Oregon
I had a five star experience with Ursina. She is a wonderful asset when it comes to career development. I especially valued her expertise in crucial areas like decision making, focus, and time management. I really needed help with time management and she delivered big-time. In fact I got a whole book written, thanks to Ursina! Her PhD training stands her in very good stead as she knows her stuff and she keeps up on relevant literature, PLUS she is insightful and fun to work with! You would be very lucky to get to work with her.

Danna Schaeffer, teacher/therapist/writer